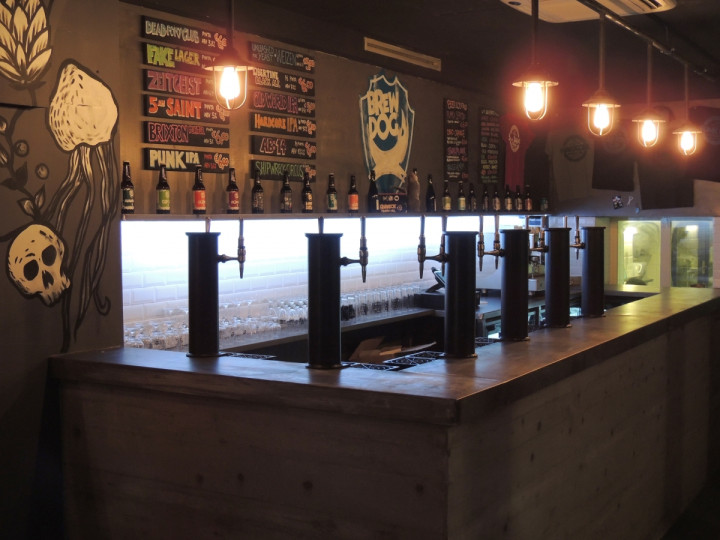 Scotland's largest independent brewery, BrewDog, has opened its first craft beer bar in Italy and 19th worldwide, only a few weeks after it announced that turnover surged 70% in 2013.
Brewdog announced in a statement that it officially opened its doors to BrewDog Florence on 26 June, following openings in São Paulo, Tokyo and Gothenburg. The brewery added that it plans to open bars in Rome and Bologna in Italy later this year.
The bar is housed in an historic building, once owned by the famous Medici family during the Renaissance Age, and will feature 12 beers on tap and live music on weekends from local and international underground bands.
Over the last five years, BrewDog has experienced an average 285% annual growth, and is the fastest growing food and drink brand in the UK since 2011.
In June, BrewDog said in a statement that annual turnover increased to over £18m (€22m, $30m) in 2013, while net profit rose by 383% to £2.3m from the previous year.
Brewdog has had an interesting 2014, so far, to say the least.
In April, BrewDog opened its first off-licence, BottleDog, in London's Kings Cross area and announced plans to open a series of the shops over the next 12 months.
Stocking over 250 different beers, as well as hosting four beers on tap, BottleDog is aiming to be the central hub for beer aficionados in London.
It has also raised £4.25m over the last year during the third round of its crowdfunding scheme Equity for Punks.
However, during the same month, the Portman Group, a social responsibility body which regulates the British alcohol trade, ruled that the label used to market Dead Pony Club bottles "encourages both anti-social behaviour and rapid drinking".
In response, James Watt, co-founder of BrewDog, said in a statement:
"On behalf of BrewDog PLC and its 14,691 individual shareholders, I would like to issue a formal apology to the Portman Group for not giving a s*** about today's ruling.
"Indeed, we are sorry for never giving a s***about anything the Portman Group has to say, and treating all of its statements with callous indifference and nonchalance."