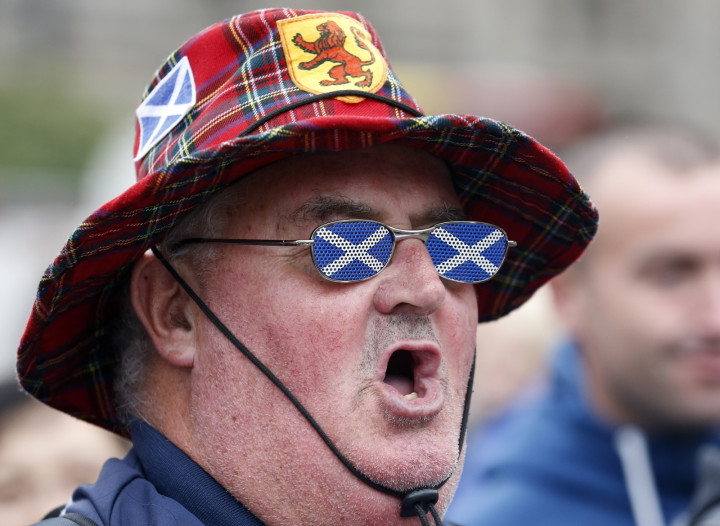 G20 leaders have returned to tackling the world's "Great Stagnation" after markets were given more clarity over the pound, while avoiding a potentially massive political upheaval when Scots voted against independence.
Leaders said an extra $2tn (£1.2tn, €1.5tn) is earmarked for the global economy, now the Scottish question no longer looms over the agenda.
"Markets are spared one major source of political and economic uncertainty," said Jorg Kramer, chief economist at Commerzbank.
The world has witnessed a two-speed growth in the economy with Europe stalling and the US accelerating. Many believe that Europe's stagnant or fragile growth trajectory is pulling down the rest of the world.
US Treasury secretary Jack Lew has referenced "philosophical" differences with European counterparts over the need for near-term stimulus.
Meanwhile, other economists have remarked that a number of other non-emerging markets are still lagging behind.
"Back in 2011, we identified five countries (Canada, France, Italy, New Zealand and Portugal) in stagnation. Fast-forward to today and most of the economies that were stagnating still are," said economist Jose Ursua.
Europe is still struggling to recover from the financial crisis of 2008 as country's such as Italy have fallen into recession for the third time in six years.
Overall, the eurozone's economy has stalled while US growth has accelerated.
Unemployment has fallen in the US to 6.1% while Europe is still being dogged by horrendously high jobless rates amongst its youth.
Eurozone business sentiment and orders have dropped for four months in a row, as US and European Union sanctions following the Ukraine crisis has weighed heavily on trade.
The International Monetary Fund's managing director added that G20 nations have developed strategies to lift medium-term growth but are unlikely to meet the collective growth target of 2% by 2018.
"According to our preliminary assessment with the OECD, the commitments made to date as part of these strategies have the potential to raise the collective GDP of the G20 by about 1.8% by 2018, compared to the 2% goal set earlier this year in Sydney," said Lagarde.
"Despite the global recovery continuing, the pace of growth remains low and uneven, in part given increased geopolitical tensions and risks of financial market turmoil. Promoting economic policies that can contribute to a more robust and job-rich recovery is therefore critical at this stage."