Nasa astronaut Scott Kelly has successfully returned to Earth after a year on board the International Space Station along with his Russian counterpart, cosmonaut Mikhail Kornienko. They landed in Kazakhstan at 04.26 am GMT on Wednesday 2 March in the Soyuz TMA-18M rocket along with Roscosmos' Sergey Volkov.

The return of Kelly and Kornienko signifies the end of the 340-day mission Year in Space - the longest time any American has spent in space without a break. In total, Kelly has spent a total of 520 days in space, meaning he now also holds the record for the most amount of days spent in space among US astronauts.
"Scott Kelly's one-year mission aboard the International Space Station has helped to advance deep space exploration and America's Journey to Mars," said Charles Bolden, Nasa administrator. "Scott has become the first American astronaut to spend a year in space, and in so doing, helped us take one giant leap toward putting boots on Mars."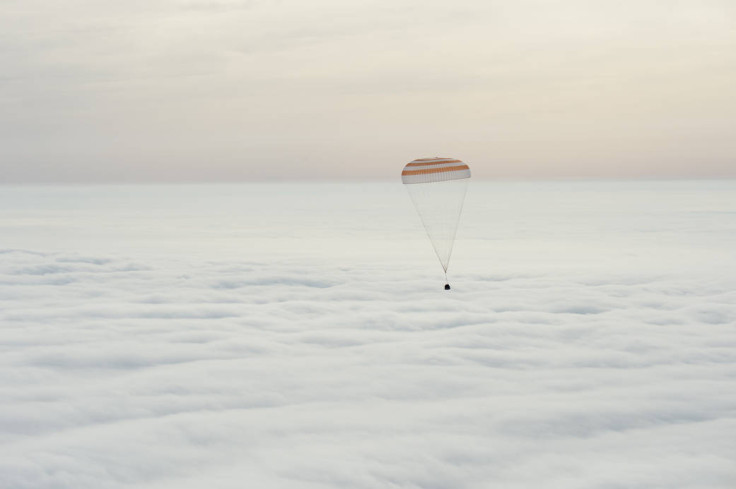 During the mission, Kelly completed nearly 400 scientific experiments . He carried out a number of investigations to examine how space affects the body. His twin brother, Mark Kelly, completed identical experiments on Earth, and the results of the two experiments will now be compared.
This included how the body responds to weightlessness, radiation, and the stress of long-distance spaceflight. All of the results will aid Nasa in establishing how mankind can make it to Mars.
Kelly, who was commander of Expedition 46, also saw the arrival of six resupply spacecrafts and carried out three spacewalks. "Including crewmate Gennady Padalka, with whom Kelly and Kornienko launched on March 27, 2015, 10 astronauts and cosmonauts representing six different nations (the United States, Russia, Japan, Denmark, Kazakhstan and England) lived aboard the space station during the yearlong mission," Nasa said in a statement.
"Expedition 47 continues operating the station, with Nasa astronaut Tim Kopra in command. Kopra, Tim Peake of ESA (European Space Agency) and Yuri Malenchenko of Roscosmos will operate the station until the arrival of three new crew members in about two weeks. Nasa astronaut Jeff Williams and Russian cosmonauts Alexey Ovchinin and Oleg Skripochka are scheduled to launch from Baikonur, Kazakhstan, on 18 March."