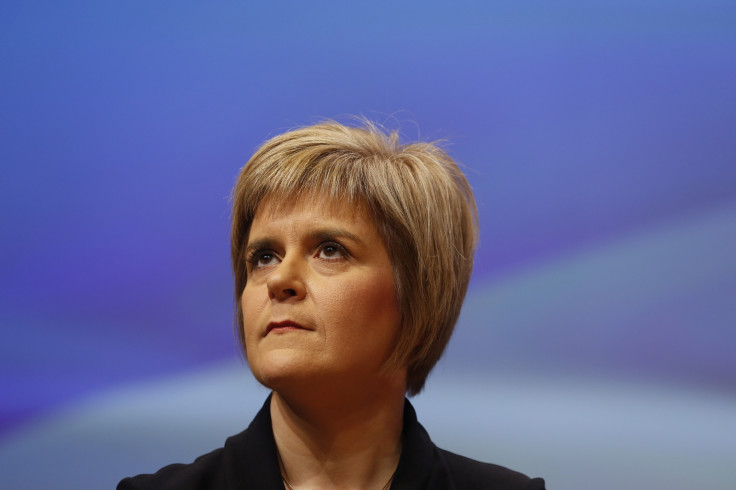 Scottish government ministers have blasted new proposed powers from Westminster to Holyrood for being "significantly watered down".
The draft legislation came after the closely fought Scottish independence referendum last September and the subsequent Smith Commission, which recommended that Westminster devolved a range of powers to the Scottish Parliament.
Prime Minister David Cameron claimed that the UK government had kept its word to strengthen Holyrood.
But Scottish First Minister Nicola Sturgeon said that Whitehall ministers would get a veto in key legislative areas.
The Scottish National Party (SNP) leader also accused Cameron of falling short of what was promised by the Smith Commission.
"Throughout this process, I have been clear that, despite it falling short of the real home rule powers we need to create jobs and tackle inequality, the Scottish Government would be a constructive participant, working with the UK Government to bring forward what Lord Smith recommended," she said.
"The legislation published today does not represent the views of the Scottish government, but it does represent some progress.
"However, too much of what the Prime Minister has set out imposes restrictions on the recommended devolved powers and would hand a veto to UK ministers in key areas. "
The clause which has created most controversy in the draft rules is that Holyrood ministers must consult with the Secretary of State for Work and Pensions over reforms to the housing benefit element of Universal Credit and over when the changes would come into force.
But the report said that Whitehall could not "unreasonably" stop a deal over the flagship reform's starting date in Scotland.
Cameron and the Deputy Prime Minister Nick Clegg welcomed the new planned set of powers for Holyrood.
"The publication of these clauses represents the culmination of our devolution guarantees to the people of Scotland," a joint statement read.
"In September more than two million people voted for Scotland to remain a part of our family of nations, strengthened by the security that comes from our larger UK. We all welcomed that decision.
"But we have also been clear that the Scottish people did not vote for the status quo. They voted for more decisions to be taken in Scotland, as part of a fair and enduring constitutional settlement across the UK. And that is what a new Scotland Bill will achieve in the next Parliament.
They added: "The commitment to take forward the Smith Commission Agreement represents an extensive package of new powers for both the Scottish Parliament and the Scottish Government.
"For the first time, the majority of money spent by the Scottish Parliament will come from revenues raised in Scotland.
"This is an important breakthrough that will increase the responsibility and accountability of the Scottish Parliament to Scotland's citizens.
"Crucially this package was agreed by all five of Scotland's main political parties. It was a landmark achievement by the Commission, chaired by Lord Smith of Kelvin to achieve such consensus."