Scottish devolution: Tories push to give English MPs veto over England only laws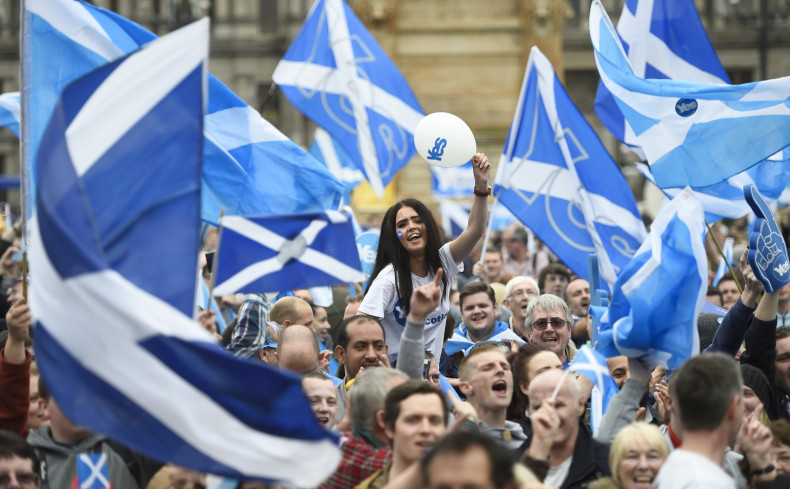 The Conservatives are pushing for English politicians to be given a veto over laws that apply only in England, which would include laws on income tax.
Under the Tory plans, detailed scrutiny of bills that did not affect the rest of the UK would be restricted to English MPs.
MPs from other parts of the UK would still be able to debate English laws and these would still require a majority vote in the House of Commons.
Labour has called for a cross-party convention to consider the matter.
All the mainstream political parties promised that Westminster would grant Scotland enhanced devolution if Scots voted against independence during September's historic referendum last year.
In response to Scotland's devolution demands, some MPs have called for "English votes for English laws". The so-called West Lothian Question asks why MPs from other parts of the UK should be able to vote on certain English issues, when English MPs have no say on those same issues in the devolved national assemblies.
On 18 September 55% of Scots voted against independence while 45% wanted to break the union.
A day later, the UK government appointed the panel, led by Lord Smith, to analyse what extra powers Scotland could be given over taxation and social issues, without creating an imbalanced schism within the union.
Cameron confirmed that English Votes for English Laws would be addressed "in tandem with, and at the same pace as, the settlement for Scotland".
At the end of January 2015, the UK started its journey towards federalism as the British government unveiled new draft laws that will see Scotland gaining more control over income tax, welfare and a number of other issues, following Lord Smith's range of recommendations
However, Scottish government ministers immediately blasted new proposed powers from Westminster to Holyrood for being "significantly watered down".
Scottish First Minister Nicola Sturgeon said that Whitehall ministers would get a veto in key legislative areas and that Prime Minister David Cameron fell short of what was promised by the Smith Commission.
"Throughout this process, I have been clear that, despite it falling short of the real home rule powers we need to create jobs and tackle inequality, the Scottish Government would be a constructive participant, working with the UK Government to bring forward what Lord Smith recommended," said Sturgeon at the time.