A new poll has revealed that nearly half of Scotland's voters are against independence ahead of the referendum in a year's time.
According to a poll by research group TNS BMRB, 47% want to remain part of Britain, 29% support independence and 24% of people say they are undecided on which way to vote.
The results are based on responses from 1,010 adults aged over 16 at the end of October this year.
Nearly half of all respondents to the poll say that they want more information on the future of the economy and employment while 37% say they need more data on the government's plans for pensions and benefits.
Just over a fifth of poll respondents also want more information on immigration and nearly a third of voters say they need more information on taxation.
"Having previously highlighted that many feel they are lacking information, this poll clearly shows that the financial issues are of greatest concern to the voters," said Tom Costley, head of TNS Scotland.
"The high number of don't-knows suggests that both sides need to do much more to ensure that people are confident about the implications of their vote for their financial future."
The poll comes at the same time as new data from the Centre for Economics and Business Research revealed that Scotland is set to fully recover from the financial crisis in 2014.
The CEBR stated that Scotland's economy is tipped to grow by the healthiest rate since 2007 to reach 2.2% in 2014.
CEBR forecasts employment rates to grow by 2.4% in 2013 from the year before. Employment rates are then set to rise by 0.8% year on year in 2014.
'Support for independence at lowest point for decades'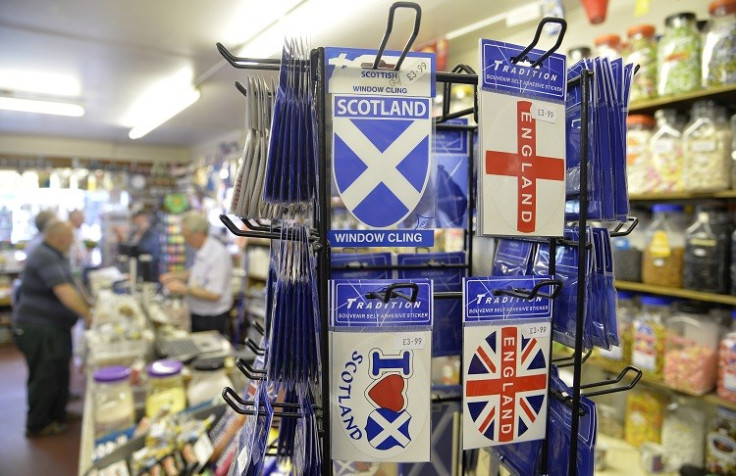 On 18 September 2014, Scotland will vote over whether or not to break away from Britain and become independent.
"A year-and-a-half into the campaign, independence remains a minority view in Scotland," says Blair McDougall, campaign director of pro-Union group Better Together.
"Indeed, this poll today has support for Scotland going it alone lower than it has generally been for decades.
"With so many people yet to make up their mind, it is clearly still all to play for. We will campaign hard every day between now and the referendum to make our positive case that we are stronger and better together.
"People rightly want more information about the consequences of separation on pensions, benefits, mortgages and savings. It isn't good enough for Alex Salmond to tell us that everything will be all right on the night.
"People in Scotland deserve facts, not more baseless assertions."
However, critics of the latest poll say that it is not indicative of the wider public.
"We know from our own research, which is far more exploratory and detailed than conventional binary polling, that the more people learn about the benefits of independence the more likely they are to vote Yes," said pro-independence group Yes Scotland in a statement.
"We also know that most Scots want decisions over vital issues such as taxation, pensions and welfare to be taken in Scotland rather than at Westminster. That's because they realise that Scotland's future in Scotland's hands is a much better choice than sticking with a broken and discredited Westminster system that isn't working for Scotland.
"As this poll and others would suggest, between a fifth and a third of voters have yet to decide how to vote and between now and the only poll that really counts next September we will be doubling our efforts to provide people with all the quality information they need to help them make a properly informed decision."
Independence Opposition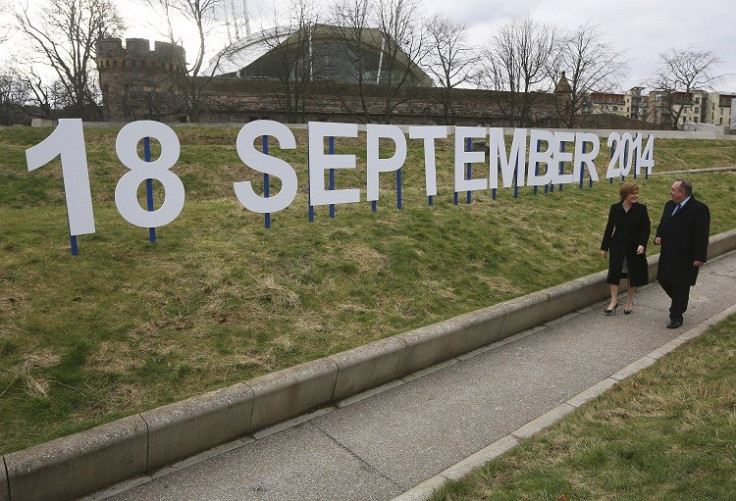 Meanwhile, the British government, the Confederation of British Industry and the European Union have warned that there are many pitfalls to breaking away from the United Kingdom.
The UK government reinforced its warning that Scotland would have to reapply for its European Union membership if it becomes independent and therefore a currency union under independence would not work.
The CBI also warned of the severe impact independence will have on enterprise.
In addition, the European Commission President Jose Manuel Barroso cast doubts over Scotland's EU membership in December last year, after saying that EU law states that newly formed independent states would have to reapply.
The National Institute of Economic and Social Research (NIESR) has also said that an independent Scotland could face a decade of fiscal tightening through tax rises and spending cuts in order to meet European debt-to-GDP rules and maintain sustainable borrowing costs.