Scottish Independence: Cameron and Salmond Battle on Campaign Trail as David Beckham Lends Hand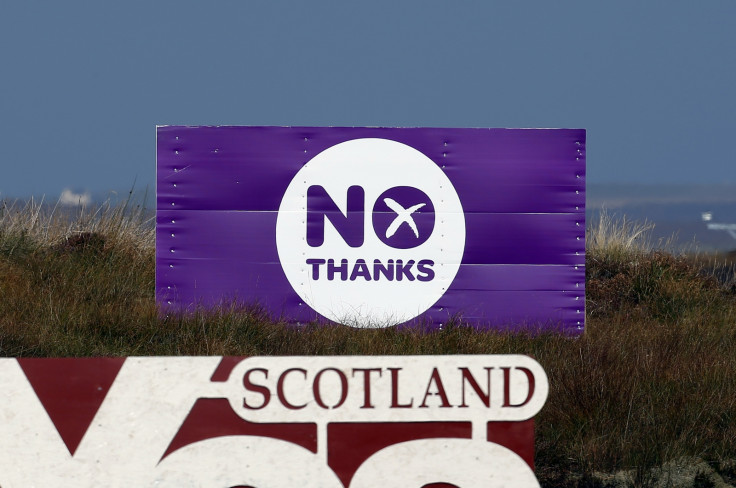 First Minister Alex Salmond and Prime Minister David Cameron will slug it out in Scotland over the final three days before the country decides which side will win the battle over its possible independence from the UK.
Cameron will say there are strong "head and heart" reasons to vote No, while Salmond will argue that voters should opt for independence in a bid to help to grow Scotland's economy and distance itself from Westminster.
The referendum, which is now too close to call, will be decided on 18 September.
Ahead of the last minute campaign trail, the Better Together campaign published an open letter written by footballer David Beckham, urging Scots to vote against independence.
"The United Kingdom is envy of the entire world," said Beckham in the letter.
"What unites us is much greater than what divides us. Let's stay together."
On 14 September, Salmond pledged there would be no second referendum, if it turns out Scots want to stay within the 307-year old union. Even if that turns out to be a majority of just one vote.
Salmond said: "We tend to take the attitude that there isn't so much as a No voter in Scotland, there are only deferred 'Yeses', and that's been one of the successes of our campaign. In my opinion, and it is just my opinion, this is a once in a generation opportunity for Scotland."
Meanwhile, the leader of the Better Together campaign Alastair Darling said the No campaign intends to reel in thousands of undecided voters.
"I said a year ago that this race would narrow as we got towards the wire and that is precisely what has happened," said Darling.
"It's not surprising. It's the biggest single decision we will ever take. If we vote to leave the UK on Thursday then there's no going back. It's not like an election where you can change your mind if things don't work out."
© Copyright IBTimes 2023. All rights reserved.