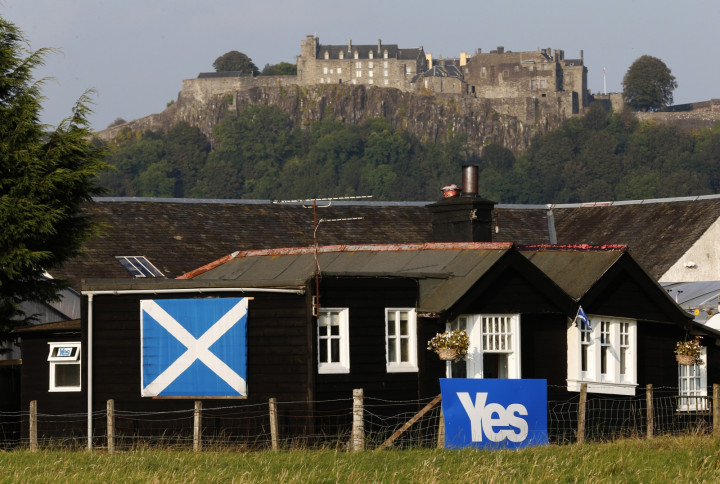 Citi has warned that there are number of key issues that could seriously threaten the health and stability of Scotland's economy, if it becomes independent, and the Yes campaign have yet to address these concerns.
With only two days before Scots go to the polls, Citi's head of European economics told IBTimes TV that questions over a currency union as well as how it plans to bolster the nation's balance sheet, in the face of declining oil revenues, is yet to be clarified by the pro-independence movement.
"There are four big areas of concern, which could occur in the event of Scottish independence," said Saunders.
"These are- over what currency arrangements they would have, the relatively weak fiscal position which is highly dependent on oil revenues, [as] oil revenues have halved over the last couple of years.
"[Other concerns include] the position of the major banks and whether they'd have to move their major operations out of the country, and whether a newly independent Scotland could become a member of the EU and Nato. Those issues have still not yet been sorted out but the polls suggest that votes are neck and neck so the No campaign's focus on those issues have so far not appeared to be decisive."
Scottish people will vote in an independence referendum on 18 September, 2014, and will be asked the straight "yes/no" question: "Should Scotland be an independent country?"
The last three polls have shown that the Yes vote has gathered major momentum and, for the first time, jumped into the lead against the Better Together campaign.
"Polls tell you it's neck and neck at the moment but there are two big shifts that have been happening over the past few weeks," said Saunders.
"Younger voters are swaying in favour of independence and voters over 60 are firmly against and the second is that younger voters are more likely to vote. The combination of these points have led to a sway in the polls. It's also clear that the Yes campaign have bigger operations."