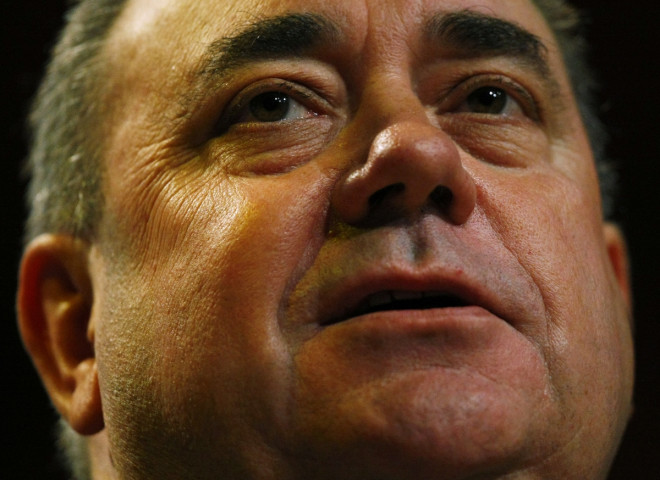 Scottish independence is "highly unlikely", according to investment banking giant Citi.
In a report, Citi said opinion polls show a significant majority of people will vote no in the September referendum on independence.
"History suggests that it is easier to lose a referendum than to win one, because the 'Yes' needs to convince voters to overturn what is often a comfortable status quo in favour of an uncertain union," said the Citi report.
"Any political status quo has a core level of support which often only grows as referendum opponents make their case. The outlook for independence in Scotland appears consistent with the challenges faced by other independence bids.
"In almost three years of opinion research, 48 polls have shown the 'No' side up by no less than seven points. Only one survey has shown the 'Yes' side closer - and that survey was commissioned by the Scottish National Party (SNP)."
Though it said there is "nothing inherently implausible" about Scottish independence, Citi economists highlighted three concerns.
Firstly, falling North Sea oil revenues – on which an independent Scotland would be reliant – have pushed up the nation's fiscal deficit in recent years to around 8.3% of GDP. Oil revenues are set to fall over coming decades, putting extra pressure on Scottish public finances.
Secondly, Scotland has a large banking system that brings serious fiscal risks. Citi said the financial system north of the English border "might be too big to save for Scotland alone should it ever come to that".
Thirdly, Citi said there is "great uncertainty" over the monetary policy framework and currency of an independent Scotland.
Alex Salmond, Scotland's first minister, leader of the SNP and a pro-independence campaigner, has said the nation would carry on using the pound if it split from the UK.
He wants a currency union between Scotland and the rest of the UK, with the Bank of England still acting as his country's central bank.
However, UK Chancellor George Osborne said it is very unlikely there would be agreement between Westminster and Holyrood on the terms of a currency union with Scotland.
Bank of England Governor Mark Carney said in a speech outlining the technicalities of a currency union that fiscal integration, or at least strict rules, would be needed for it to be successful – and that would require an independent Scotland giving up some national sovereignty.