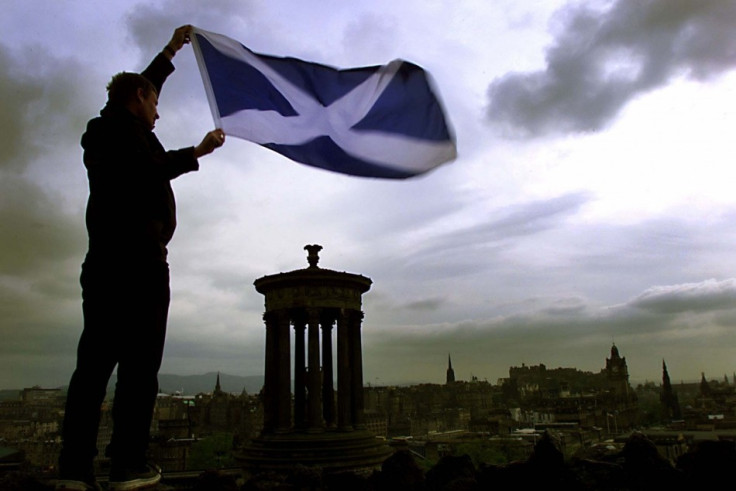 A new poll has revealed that a majority of Britain's biggest business leaders are against Scotland exiting the UK as independence would have a negative impact on companies.
According to a survey by recruitment firm Korn Ferry, 65% of the 32 FTSE100 companies polled said it would be "particularly bad for the Scots, not good for the English and would dilute the UK's economic influence".
The poll follows a survey by the British Retail Consortium that showed that 33 retail chairmen were "consistently negative" about Scottish independence.
The Scots will be asked the straight "yes/no" question: "Should Scotland be an independent country?" on 18 September this year.
In the run up to the referendum, a number of businesses and banks have voiced concern or plans about Scotland potentially breaking away from the UK.
At the beginning of February, BP's chief executive Bob Dudley warned that major companies may divest billions in future investment away from Scotland because of the uncertainties the country's independence would mean for business.
Dudley said that "all businesses have a concern" about the in/out referendum.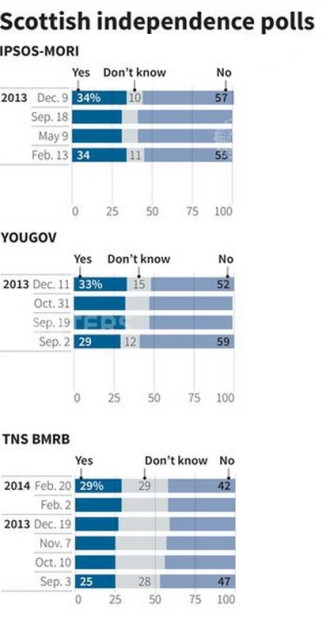 "It does not seem the right thing to me for the country [Scotland] to drift off. That's not a company view, that's from me," said Dudley.
However, he added that BP would be likely to pay higher costs in the event of Scottish independence and that uncertainty over the country's currency would not help billions of pounds in future investment.
"My personal view is Great Britain is great and it ought to stay together," said Dudley.
On 24 February, the UK government pledged to try and cut some of the red tape surrounding Scotland's oil and gas sector in a bid to unlock £200bn (€243bn, $333bn) reserves and win support for the country to remain part of Britain.
Investment banks from Citi to JPMorgan have all voiced concern over the damage Scottish independence will cause while British banks have tried to downplay worries by saying that they will 'adapt' to any changes that may happen to the 307-year union.
Elsewhere, a poll from less than a week ago, revealed that the Scottish Independence referendum is still very much up for grabs as almost three in 10 prospective voters say they are still undecided.
According to a survey from TNS, which questioned 996 people between January 28 and February 6, more than four in ten (42%) respondents intended to vote against independence.