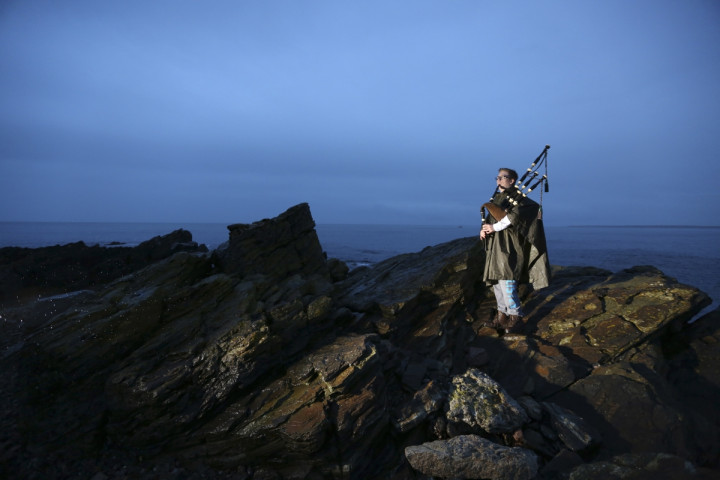 British politicians are ramping up their campaigns, for either Scotland staying part the 307-year union with the UK or as an independent country, as 9 June marks the 100 day milestone for the referendum later this year.
Scottish people will vote in an independence referendum on 18 September this year and will be asked the straight "yes/no" question: "Should Scotland be an independent country?"
The referendum period started on 30 May.
The Scottish National Party's (SNP) leader Alex Salmond vehemently highlighted how the 'Yes Campaign' has become "substantially more popular" and is gaining momentum ahead of the vote.
"If you average all the polls then I think we need a 6% swing. In the months before the last Scottish elections we got a 16% swing in this sort of timescale," said Salmond in a BBC radio interview.

"Yes we have got enough time - it is not the time that is the issue. It is winning the arguments, winning the discussion.
"The key argument to winning is not just Scotland being more prosperous, but a better and a more equal society using the natural resources and human resources of the country. If we win that argument, we win the referendum."
Meanwhile, the SNP's Deputy First Minister Nicola Sturgeon is holding a women-only Scottish cabinet event to debate issues related to the independence referendum in a bid to look at issues such as gender equality, female representation on boards and childcare on 9 June.
Engender, the Scottish Women's Convention, STUC Scottish Women's Aid, Close the Gap and Rape Crisis Scotland are set to attend.
However, as part of the 'Better Together Campaign', the former UK Chancellor Alastair Darling is poised to say that the SNP and other nationalists are "running out of arguments" and "running out of time" to convince Scots to break away from the UK.
"Our opponents have spent months trying - and failing - to come up with evidence to support their goal of separation," Darling will say in a speech later today.
"And now with just 100 days of campaigning left the nationalists are running out of arguments - and they are running out of time. The ground has shifted under - and against - our nationalist opponents for it is now clear that a No vote will bring more powers to Scotland within the UK.
"All three main Scottish parties backing a No vote now have broadly similar proposals in place.
"There is much that divides us on other issues. But on the constitution - the framework within which legislation is made - we are all now pretty much on the same page."
At the beginning of this month, US President Barack Obama made a surprising set of comments over the issue.
"I would to say the United Kingdom has been an extraordinary partner to us. From the outside at least, it looks like things have worked pretty well," said Obama in a joint press conference with UK Prime Minister David Cameron.
"We obviously have a deep interest in making sure that one of the closest allies that we will ever have remains strong, robust, united and an effective partner."
Meanwhile, Whitehall has tried to entice voters away from voting 'Yes' by pledging to give the devolved government more powers over taxation and other issues.