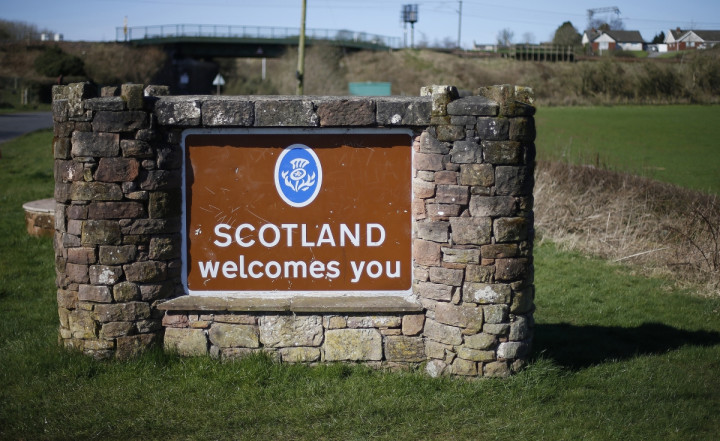 Ernst & Young has delivered a heavy blow to the Scottish National Party's pledge that the country can 'go it alone,' in the event of independence, as foreign firms are ploughing more cash than ever into Scotland and in turn the region is becoming more reliant on overseas money.
According to the 2014 UK Attractiveness Survey by one of the world's largest accountancy firms, Scotland raked in 82 overseas funded projects over the last year, up from 76 the year before and hitting a 16 year high, despite the uncertainty over whether voters will opt for leaving the UK in 100 days' time.
Moreover, EY said that Scotland is becoming more reliant on US investment than the UK as a whole and more Foreign Direct Investment [FDI] didn't necessarily translate into more jobs.
"Scotland must increase efforts to sell its advantages to global investors if its impressive track record of securing FDIis to be maintained," said Jim Bishop, senior partner at EY Scotland.
"The country is expected to gain a boost to its international profile this year as a result of the exposure afforded by the Glasgow 2014 Commonwealth Games and Ryder Cup and this should be harnessed as a competitive edge over most other areas of the UK."
The US accounts for 39.5% of all FDI projects in Scotland. Despite the increase in FDI, EY said that the number of jobs generated fell for a second consecutive year, from 4,876 to 4,165.
Overall, UK projects rose by the highest number ever, by almost 15% to 799, while the European market grew just 4%.
As a result, the UK's market share rose to one-fifth of all European projects, close to its record high over the last decade. The UK attracted 52 Research & Development (R&D) projects, 20% more than Germany, giving it a Europe-leading market share of 18% of R&D FDI.
Our survey of investors' perceptions of the UK mirrors these findings. The UK is now the most attractive European location for global investors, up from eighth place to fifth in the worldwide ranking of countries that investors see as attractive for FDI over the next three years. The UK has overtaken Germany for the first time, with only China, the US, India and Brazil now ahead of it.
At the beginning of this month, US President Barack Obama made a surprising set of comments over the issue.
"I would to say the United Kingdom has been an extraordinary partner to us. From the outside at least, it looks like things have worked pretty well," said Obama in a joint press conference with UK Prime Minister David Cameron.
"We obviously have a deep interest in making sure that one of the closest allies that we will ever have remains strong, robust, united and an effective partner."