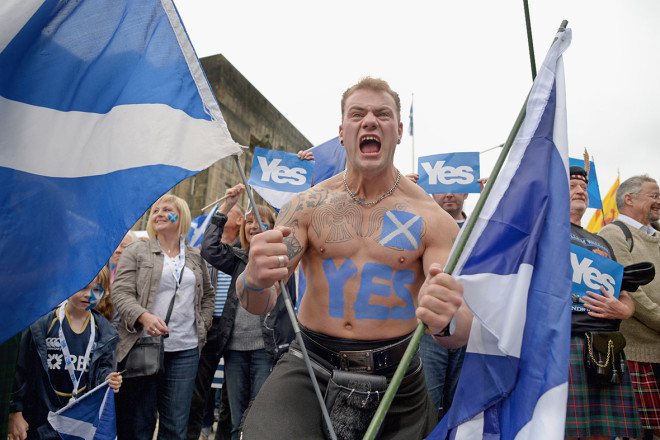 Scottish people will vote in an independence referendum on 18 September this year and will be asked the straight "yes/no" question: "Should Scotland be an independent country?"
With the referendum period starting on 30 May, many Scots will be wading through reams of reports over how breaking away from the rest of the UK will affect them.
However, notably, only the Scottish National Party (SNP) has produced claims that independence will not only be a lot less painful than everyone is talking about but the country will be able to retain much of the benefits of remaining in the 307-union but without having to bear the brunt of breaking away.
The SNP's forthright leader Alex Salmond has been widely criticised as being "deluded" and "lying" to Scots over the socio-economic implications of independence.
"Scotland is one of the wealthiest countries in the world, more prosperous per head than the UK, France and Japan," said Salmond, on 30 May.
"But we need the powers of independence to ensure that that wealth properly benefits everyone in our society."
Salmond has also repeatedly promised voters that, in the event of independence, Scotland will retain the pound, its membership to the European Union (EU), and will continue to remain raking in the cash from various industries without worry.
But there are major, glaring errors in these promises that many are starting to ignore, amid lobbying fatigue.
Linchpins
Whether you like it or not, Scotland being part of the UK entitles the country to the same trade ties, taxation, debt and credit benefits of a union.
In turn, being part of the EU means Scotland has, and enjoys, import and export tax rates and wider financial economic benefits as being part of the 28-nation bloc.
Severing this tie would bear heavy cost burdens, from a transition period to independence, to the longer term aspects of going it alone.
Salmond has repeatedly claimed that Scotland would automatically remain as an EU member.
However, European Commission President José Manuel Barroso has explicitly said otherwise and that an application for membership status would be a lot more difficult than Salmond has claimed.
"Of course it will be extremely difficult to get the approval of all the other member states to have a new member coming from one member state," said Barroso.
"I believe it's going to be extremely difficult, if not impossible - a new member state coming out of one of our countries getting the agreement of the others."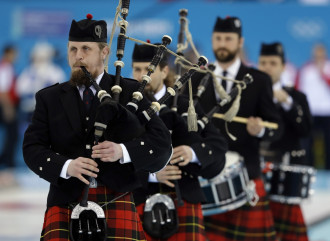 Furthermore, Salmond's promises to keep the pound has been repeatedly slammed by all the major political parties, not just the ones currently in government, as well as independent researchers, think tanks, and banks.
UK Chancellor and Conservative MP George Osborne made it abundantly clear that "if Scotland walks away from the UK, it walks away from the pound." Furthermore, Labour and the Liberal Democrats swallowed party politics pride and banded together to deliver the same message.
'Realistic' Issues
The battle for independence from the 'Yes' camp has heated up over the last couple of months, in light of a flurry of economic analysis over how a break in the union would impact the country's balance sheet.
Don't underestimate the brevity of breaking away from the UK and, seemingly, the EU – it would be huge.
Just think about the infrastructure needed to establish a new currency, trade laws, taxation, welfare, and the payment of debt.
A vote for 'yes' won't spell actual independence immediately, it would take years of crafting.
Chief Treasury Secretary Danny Alexander highlighted that the SNP needs to produce "realistic analysis" of the true cost of independence if members are going to continually dismiss a raft of economists' and researchers' warnings about the impact of independence.
"The Scottish government's white paper contained lots of promises but nothing credible to back it up," said Alexander.
"People are beginning to realise that they can't answer even the most basic questions. It's damning that the only credible paper we've seen from the Scottish government is their finance minister's secret leaked paper warning about the cuts and tax rises needed to pay for declining oil revenues and an ageing population.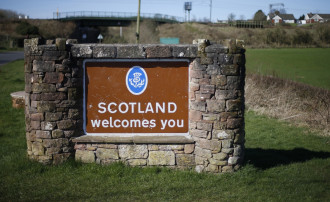 "If their promises seem too good to be true, it's because they are. This week I will also be challenging some of the myths of independence - people need to know the facts.
"The problems of declining oil revenues and an ageing population cannot simply be wished away - but the broad shoulders of the UK can help absorb them."
Cost Burdens
The incumbent UK government, of course, has a 'vested' interest in making such statements but that's because it would lead to heavy and unnecessary cost burdens on the ordinary person.
For example, the Department of Work and Pensions (DWP), which based its analysis on the SNP's pledges, an independent Scotland will cost an extra £450 (€547, $756) per working age adult until around 2030.
But, it's not just the government which has warned on the detrimental economic impact – a raft of independent experts have too.
The latest study, released by Glasgow University, threw fresh doubt over Salmond's claims.
The prestigious academic institution revealed that due the fact that foreign firms are largely accountable for Scotland's economy, an exit could lead to a flight of companies and costs on industry.
It claims that Scotland's actual income is up to £2,900 less per head than the SNP claims.
Ratings agency Standard & Poor's warned the markets that an independent Scotland could suffer a financial meltdown similar to that which decimated Iceland in 2007.
According to a note by S&P, if Scotland decided to end its union with England, the country's banking system would immediately come under strain from the hefty assets on its balance sheet, and possibly forfeit the support of the rest of Britain.
Meanwhile, the National Institute for Economic and Social Research (NIESR) also said that an independent Scotland would immediately have to repay £23bn (€28bn, $39bn) worth of debt in its first year.
On top of that, a report on the impact of Scottish independence, which was originally commissioned to "cut through political rhetoric on either side", has revealed that Scottish firms will be burdened with £1bn in extra costs if the country decides to call time on its marriage with England.
According to an Oxford Analytics report, commissioned by one of Scotland's largest companies The Weir Group, a new Scottish currency could cost local businesses and households half a billion pounds annually in transaction fees.
Furthermore, Scotland's firms will be smothered with another £800m in costs, following the transition to a UK exit.
Analysis of International Monetary Fund figures also show that an independent Scotland would have one of the highest deficits of all advanced economies for at least a year, beaten only by the US.
Job Losses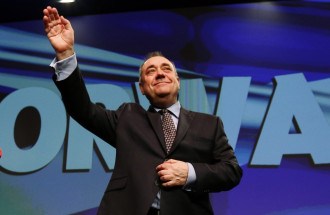 The lack of clarity over how the finer details in how an independent Scotland would operate has already led to a number of firms across a range of sectors laying out battle plans to take their business elsewhere.
The Centre for Economics and Business Research (CEBR) predicts that Scotland will lose between 20,000 and 40,000 jobs if the country becomes independent.
"Some industries in Scotland would be boosted by independence. One suspects that the tourism industry for example will ultimately benefit. But finance is highly likely to suffer," said founder of the CEBR, Douglas McWilliams.
"The experience of the euro means that it is highly unlikely that there will be a banking union if Scotland is independent. Without that, most of the Scottish financial services economy will migrate to England where their customers are. This is potentially a huge boost to the City of London."
Furthermore, a survey by recruitment firm Korn Ferry, 65% of the 32 FTSE 100 companies polled said it would be "particularly bad for the Scots, not good for the English and would dilute the UK's economic influence".
Financial Services Exodus
Scotland's financial services industry employs 150,000 people but a number of major firms have already starting laying out the blueprint for either moving operations out the country entirely or paring back on their presence.
Brewin Dolphin, one of Scotland's largest wealth managers, revealed that the uncertainty and "confusion" over the September referendum is hindering its ability to advise clients over their savings.
The Scottish company, which has £5bn in assets under management, said that it is "perplexed" by the lack of answers over key financial policies concerning savings, taxation treatment and interest rates, in the event of independence.
Standard Life has around 5,000 staff based in Scotland as it manages more than £244bn.
Around 90% of clients are based outside Scotland however its boss confirmed for a second time that it is looking to move operations out of the country, in a bid to protect itself.
Meanwhile, Alliance Trust also revealed that it has started to set up a raft of England-based companies to shield itself against the potentially detrimental impact independence will have on the firm.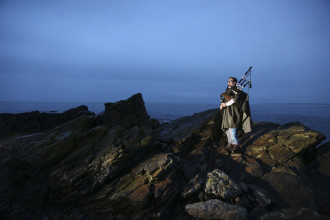 Overall, Guardian data crunching also shows that "Scottish-owned institutions earn only £17bn in UK revenues, compared with £34bn earned by UK and overseas firms based in Scotland."
Oil
Scotland's oil industry is arguably the jewel in Alex Salmond's crown as the sector accounts the NIESR, citing figures from the Scottish government, said around two thirds of all income from profits and employment due to the North Sea oil and gas industry were retained in Scotland to a tune of over £10bn in 2010.
"One of the things that a Scottish control of oil and gas would offer is a much more stable long-term policy," said Salmond.
But lack lustre reserves and production does not support his claims.
The Institute for Fiscal Studies claimed that Scotland would borrow more money if voters decided to break away from the rest of Britain, as dwindling oil revenues and the short-term benefits of the UK recovery would fail to make it onto its balance sheet.
"If the OBR is right then it looks like the gap between public spending and tax receipts will be bigger in Scotland than in the rest of the UK after 2012-13, even when Scotland is assigned most of the oil revenues," said Paul Johnson, director of the IFS.
"In these circumstances even the very tight policies proposed by the current UK government which, if carried out, would take UK public finances back to balance by 2018-19, will not be enough to achieve budget balance in Scotland".
Meanwhile, the Organisation of Petroleum Exporting Countries (Opec) revealed that the average oil output in 2013 from the North Sea registered its lowest level since 1977.
This represented a roughly 10% decline from the previous year of 90 thousand barrels per day (tb/d) and could undermine the arguments a number of Scottish nationalists regarding the North Sea oil and gas cash cow which would be available to Scots.
To make it worse, nearly all of Scotland's North Sea oil and gas production is licensed to non-Scottish entities, so if groups do decide to move operations, it could take away a large portion of the income it provides for Scotland.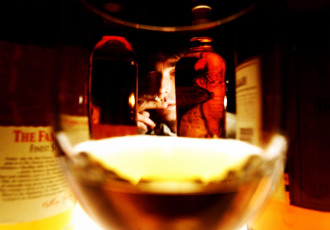 BP's chief executive Bob Dudley has already warned that major companies may divest billions in future investment away from Scotland because of the uncertainties the country's independence would mean for business.
"It does not seem the right thing to me for the country [Scotland] to drift off. That's not a company view, that's from me," said Dudley.
However, he added that BP would be likely to pay higher costs in the event of Scottish independence and that uncertainty over the country's currency would not help billions of pounds in future investment.
"My personal view is Great Britain is great and it ought to stay together," said Dudley.
"There's enough uncertainty and talk about it and the questions raised. It would create extra costs for our business and we would have to have duplicate centres and do things, and again the currency question ... These investments they're big, they're underway and we want to see things develop. It depends on what tax regimes are there and it depends on currency."
Scottish Legacy
The impact of independence is also tipped to be felt in the heart of Scotland's most famous exports; whisky and salmon.
Whisky is Scotland's second-largest export after oil and gas.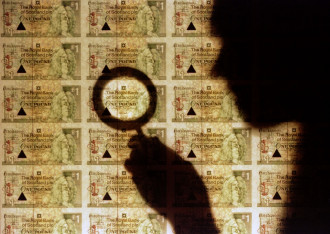 Although whisky exports have risen 60% since 2000, the industry has used the UK Trade and Investment (UKTI) to promote the drink from 270 diplomatic posts across the globe.
However, in the event of independence, Scotland plans to have 70-90 overseas embassies and consulates.
Overall, Scottish whisky exports for 2013 accounted for 85% of the country's total food and drink exports and was worth £4.3bn.
However, London-based Diageo generates just under £3bn in annual sales from Scotch whisky which accounts for around a quarter of its total sales.
Diageo's CEO Ivan Menezes warned the markets on 30 May of the detrimental impact Scottish independence could have on the whisky industry.
Meanwhile, Scotland's most valuable food export- farmed salmon- could also be severely impacted by independence as two-thirds of it is controlled by Norway. Furthermore, 80% of farmed salmon is foreign company owned.
So, Scots, when you go to the voting stations, arm yourselves with the facts and figures on how independence will affect your country and not on empty promises and sweeping pledges with no backbone.