Scottish Independence: Pro-Unionist Parties Uniting to Give Scots More Power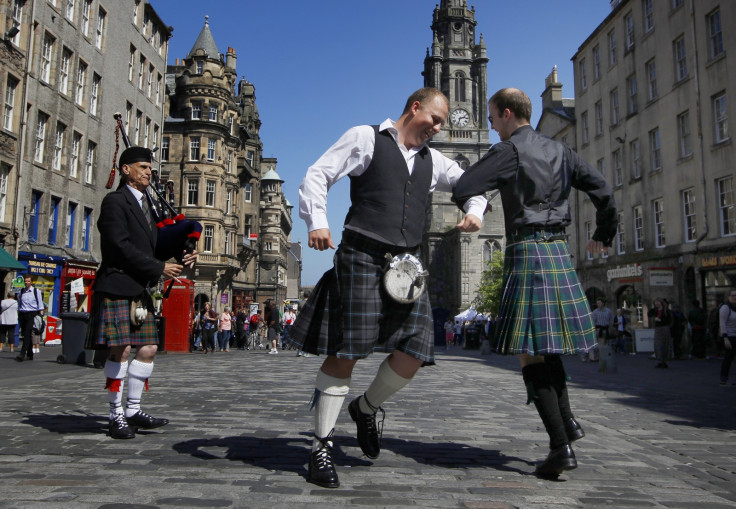 The former Prime Minister Gordon Brown has been wheeled out to offer new powers for Scotland provided the country votes against independence - a timetable of proposed legislative change backed by Labour, Conservatives and Liberal Democrats.
In a final bid to win voters Brown promised Scots that if they vote against independence, Whitehall will immediately start working on new legislation as soon as the referendum results are announced.
This will include a "command paper" to be published by the present UK government setting out all the proposals by end of October as well as a white paper to be drawn up by the end of the following month.
Politicians will then publish a draft for a new Scotland Act in January 2015.
Scottish Conservatives have already stipulated that Scotland should be given full income tax powers, which would see Scottish Parliament accountable for 40% of the money it spends.
Meanwhile, Scottish Labour has also called for greater control over taxation, such as being able to vary tax by up to 15p, as well as cutting the 45p tax rate if the basic tax rate was cut as well.
Elsewhere, Scottish Liberal Democrats have proposed a federal structure for the UK where the Scottish Parliament would have control over financial powers including inheritance tax, capital gains tax, income tax and a good share of corporation tax.
Scottish people will vote in an independence referendum on 18 September, 2014, and will be asked the straight "yes/no" question: "Should Scotland be an independent country?"
However, critics wonder if it is enough to swing more voters back into the Better Together camp.
The latest poll has revealed that the respective campaigns battling to decide the future of Scotland are nearly tied only nine days before the referendum.
According to the TNS poll, 39% plan to vote against independence, after support slipped massively from 45%; some 38% of Scots plan to vote for a union break - gaining ground from 32% recorded previously.
Previously, a YouGov poll on 7 September, support for Scottish independence took the lead for the first time since the referendum was announced.
The poll, which was conducted between 2 and 5 September, show 51% of the 1,084 surveyed are planning to vote for independence while 49% intend to opt for staying within the union with England.
© Copyright IBTimes 2023. All rights reserved.