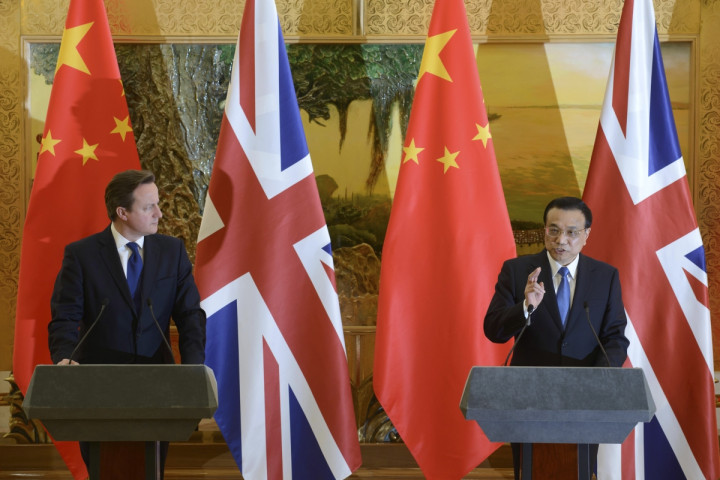 Scotland's pro-independence campaign has slammed Chinese Premier Li Keqiang's support for Britain's 307-year union by poking fun at the country's Communist party structure.
A spokesperson for the 'Yes Campaign' said in a statement that "unlike people in China, people here will have a free and democratic vote on 18 September when they will decide on the future of their country. We believe that decision will be yes."
During a joint press conference with British Prime Minister David Cameron on 18 June, Li said he wants to see a "strong, prosperous and united United Kingdom".
"I believe that the United Kingdom can stay at the forefront in leading the world's growth and development and also continue to play an important and even bigger role for regional stability and global peace," Li continued. "We certainly respect the choice you make."
Scottish people will vote in an independence referendum on 18 September this year and will be asked the straight "yes/no" question: "Should Scotland be an independent country?"
The referendum period started on 30 May. Latest polls show that the gap between a 'Yes' and a 'No' vote are rapidly closing.
Signalling a new record, Panelbase said around 43% of Scots are planning to vote to break the union when it comes to the referendum later this year.
Panelbase, which was commissioned by the 'Yes Campaign' to poll 1060 Scots, also claimed that if the number of people who remain undecided on how they are going to vote are excluded, 48% would opt for an independent country.
Another polling firm, ICM, said more Scots are looking to vote for independence in September after support for separation rose by 2 points to 36%. It said, in tandem, those who support the 'Better Together Campaign," have dropped to 43%.
Li is the latest in a long line of world leaders to have voiced concerns over Scotland breaking away from the rest of the UK.
At the beginning of this month, during his own joint press conference with Cameron, US President Barack Obama made a surprising set of comments over the issue.
"I would to say the United Kingdom has been an extraordinary partner to us. From the outside at least, it looks like things have worked pretty well," Obama said.
"We obviously have a deep interest in making sure that one of the closest allies that we will ever have remains strong, robust, united and an effective partner."