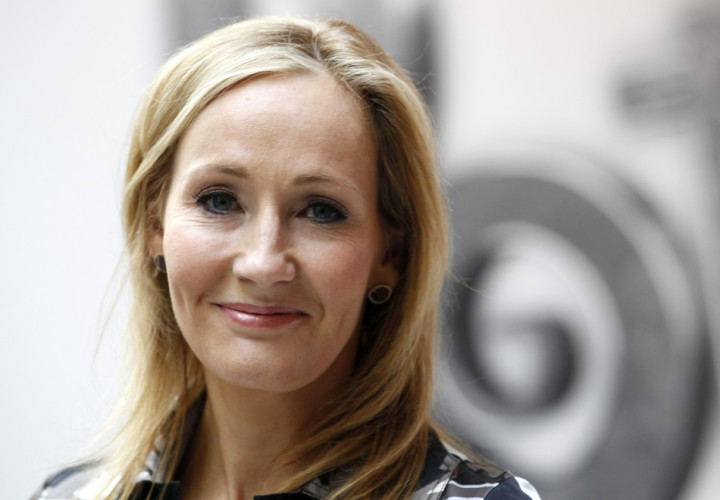 Author JK Rowling has donated £1m towards a campaign to keep Scotland as part of the UK, Better Together has confirmed.
The writer of the Harry Potter novels said one of the main reasons she donated the large sum of money was because she is concerned about the future of medical research if Scotland withdraws from the UK.
The Edinburgh-based author wrote a lengthy blog post on her official website to explain her reasoning for backing the Better Together campaign. She said that while she is "no fan of the current Westminster government" she adds she is concerned about whether Scotland would cope economically by depending on oil and gas reserves.
The Better Campaign is run by her friend Alistair Darling, the former Labour chancellor. The pair both attended the no campaign's first fundraising convert in Edinburgh earlier this year, but this is the first time Rowling has spoken publicly about her support.
Rowling said her fears about the economy extend into an area of "very personal interest".
She added: "Having put a large amount of money into Multiple Sclerosis research here, I was worried to see an open letter from all five of Scotland's medical schools expressing 'grave concerns' that independence could jeopardise what is currently Scotland's world-class performance in this area.
"Fourteen professors put their names to this letter, which says that Alex Salmond's plans for a common research funding area are 'fraught with difficulty' and 'unlikely to come to fruition'.
"According to the professors who signed the letter, 'it is highly unlikely that the remaining UK would tolerate a situation in which an independent competitor country won more money than it contributed.'
"In this area, as in many others, I worry that Alex Salmond's ambition is outstripping his reach."
She concludes: "While a few of our fiercer nationalists might like to drive me forcibly over the border after reading this, I'd prefer to stay and contribute to a country that has given me more than I can easily express. It is because I love this country that I want it to thrive.
"Whatever the outcome of the referendum on 18th September, it will be a historic moment for Scotland. I just hope with all my heart that we never have cause to look back and feel that we made a historically bad mistake."
Other high-profile names who have also called for Scotland to remain part of the UK include Eddie Izzard, David Bowie and even president Barack Obama.
The shadow secretary of state for Scotland, Margaret Curran, has welcomed the donation from the best-selling author.
She added "This is a significant and welcome intervention from one of this country's most talented and successful women. Separation is failing to win support among women and more and more of us are saying No Thanks to Alex Salmond's plan.
"It doesn't take a wizard to work out that Alex Salmond's case for breaking up the UK simply isn't a risk worth taking. The best way to make sure that we can make our country fairer is by working together across the whole of the UK, not putting a barrier between us."