Scrypt Mining Wars: KnCMiner and Alpha Technologies go Head-to-Head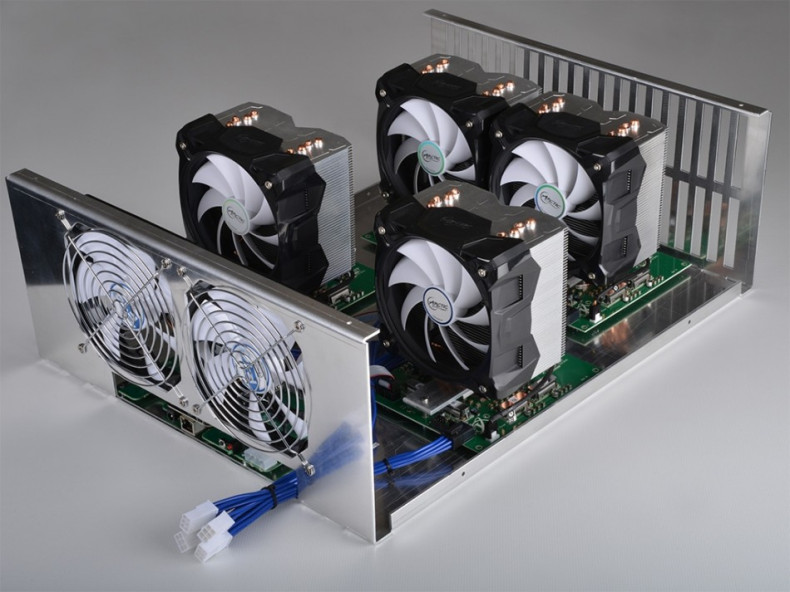 Bitcoin mining is just too expensive for most people these days - unless you are have set-ups like this or this - so people are increasing turning their attention to mining of scrypt-based cryptocurrencies like litecoin and dogecoin.
The result is the outbreak of a price and specs war among manufacturers of ASIC mining rigs built specifically to mine scrypt coins.
Earlier this month Stockholm-based KnCMiner announced the availability of its Titan mining rig, quickly racking up $2 million worth of sales in just four hours.
At the time it promised customers the rigs would produce 100 megahashes per second (Mh/s) and this led to UK-based company Alpha Technologies matching the hash rate on its new scrypt mining rig called Viper.
On Friday however KnCMiner announced that it was more than doubling the specifications of its Titan rig to 250MH/s without any increase in price to customers who already ordered one of the machines or future customers.
Early release date
Alpha Technologies has however chosen not to match the new hash rate this time around, but has chosen instead to promise earlier delivery of its machines.
KnCMiner is promising delivery of its Titan machines in the second or third quarter of 2014, but, in a letter published on the Alpha Technologies website, managing director Mohammed Mubasher Akram, has promised to get its mining rigs into customers' hands before the competition:
"We are currently in the process of sending parts for fabrication and while we are aware of demand to further match our competitor's hash-rates; we feel this is not necessary at this stage due to several reasons."
The main reason Akram outlines is his belief that getting people mining sooner is more important than matching other companies' hashrates.
"We intend to do this long before any of our competitors even ship as we want our customers mining as soon as possible."
Trade-off
Because of the way cryptocurrencies are designed, the more coins that are mined, the more difficult it gets to mine new coins, which means the more computational power is needed. Therefore, there will always be a trade off between getting sufficient power and getting it early.

Akram doesn't give a specific date when the Viper machines will begin shipping sit says that "our development started May 2013 and is scheduled to finish July 2014" which means customers won't get their hands on machines for another three months.
In terms of price, the Viper comes in two configurations. The lower power one has a hashrate of 16MH/s and will cost £1,350 (excluding VAT) while the 90MH/s Viper will cost you £5,450 (also excluding VAT).
The Titan, which now has a hashrate of 250MH/s, will cost $10,000 (£6,010) but won't come with a power supply included, unlike the Viper.
Scrypt vs SHA256
While Bitcoin uses the SHA256 cryptographic hash function, most of the newer cryptocurrencies use the scrypt function, meaning that you can still use your GPU and CPU to mine the coins - something which is no longer really possible in bitcoin mining.
Popular scrypt-based alt-coins include litecoin (the world's second most valuable cryptocurrency) and dogecoin, the meme-based cryptocurrency.