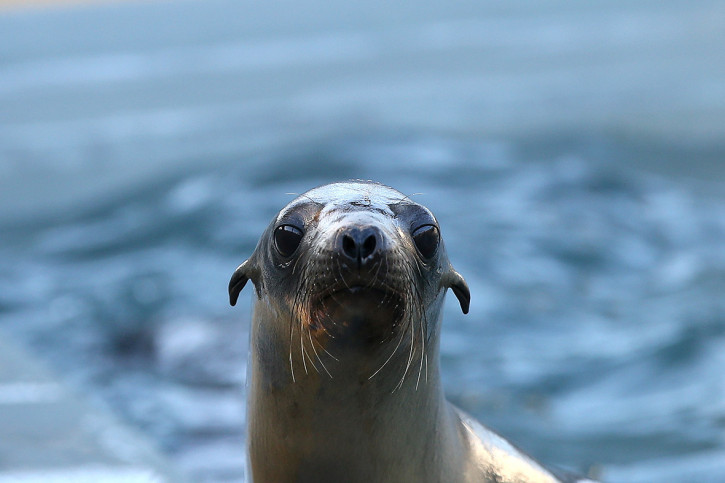 Officials in San Francisco have banned swimming in the Aquatic Park Cove as Friday morning (15 December) saw the third attack by a sea mammal in a week after an adult man was bitten on his upper thigh at the popular swimming area.
"The Aquatic Park Cove has been closed to swimming due to reports of an aggressive marine mammal biting swimmers in the area," the San Francisco Maritime National Historical Park tweeted on Friday. In the latest attack, the man suffered trauma injuries from a sea lion's bite, San Francisco Fire Department said.
This comes after another swimmer was attacked on Thursday. He felt threatened when a sea lion came at him while he was swimming, the Los Angeles Times reported.
When the swimmer tried to splash water and yell at the mammal, it bit him on the arm.
A few days earlier, another sea lion attack had also reportedly occurred but the injury was not serious enough to require medical treatment.
After Friday's attack, the National Park Service began posting signs that read, "Danger — Aquatic Park Cove closed for swimming due to multiple marine animal bites." Park rangers said that the danger signs may not keep everyone out of the water, but they will warn people to enter only at your own risk, ABC7 News reported.
"A lot of people may think this is their backyard, you live in the city but really, you're entering into the wilderness," Lynn Cullivan, public information officer with the National Park Service said.
According to the National Oceanic and Atmospheric Administration, the sea lions can be unpredictable and can become aggressive quickly. This happens especially if the mammals are cornered, harassed, sick or are protecting their young ones.
According to park rangers, incidents like these are extremely unusual and it was about 11 years ago that people were bitten by a sea lion near San Francisco.