Irish Nobel Prize Poet Seamus Heaney Dies Aged 74 [VIDEO]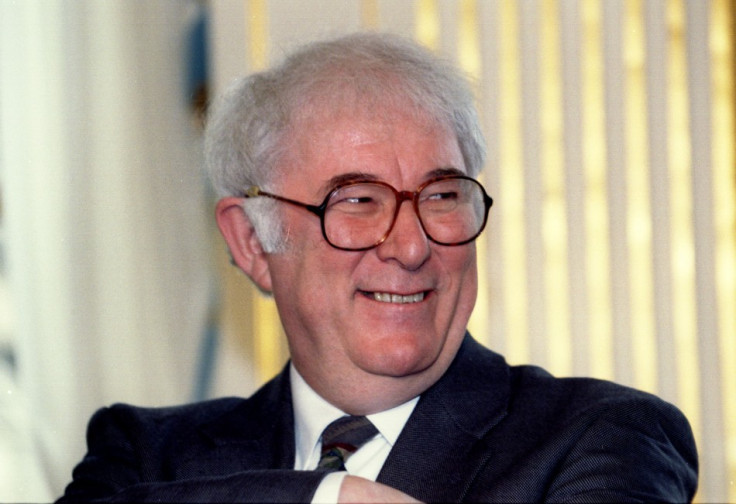 Nobel Prize winner Seamus Heaney has died at the age of 74 after a period of ill health.
The Irishman was called "the greatest poet of our age" by the academic John Sutherland.
Former poet laureate Robert Pinsky said: "With his wonderful gift of eye and ear Heaney has the gift of the storyteller".
Heaney's anthologies made up two-thirds of the sales of living poets in the UK. His work often dealt with the political situation in Northern Ireland, where he was born.
he was Professor of Poetry at both Oxford and Harvard and was given the title Commandeur de l'Ordre des Arts et Lettres in France in 1996. Heaney's literary papers are held by the National Library of Ireland. In 2012, he was awarded the Lifetime Recognition Award from the Griffin Trust for Excellence in Poetry.
Heaney was named one of "Britain's top 300 intellectuals" by The Observer in 2011 despite him being "fiercely Irish". The newspaper later published a retraction, acknowledging that "several individuals who would not claim to be British" had been featured.
Writer Blake Morrison said: "[Heaney] has written poems directly about the Troubles as well as elegies for friends and acquaintances who have died in them; he has tried to discover a historical framework in which to interpret the current unrest; and he has taken on the mantle of public spokesman, someone looked to for comment and guidance."
He famously turned down the offer of a laureateship partly for political reasons, saying: "I've nothing against the Queen personally. I had lunch at the Palace once upon a time".
His most commonly cited political statement came in 1982 when he objected to being included in an anthology of British poetry, despite being of Northern Irish birth.
He lived in the Republic of Ireland since 1972 and claimed his Irish rather than British nationality, explaining:
"Be advised my passport's green.
No glass of ours was ever raised
to toast the Queen."
© Copyright IBTimes 2023. All rights reserved.