Los Angeles Mayor Eric Garcetti has further defied US President Donald Trump as he widened the city's protection for immigrants who are in the country illegally.
Trump's executive order signed in January asks local officials to help federal agents deport illegal immigrants, but Garcetti's directive means city officials should not comply.
The Los Angeles Police Department has had a policy of not investigating immigration status since 2014, but the directive expands that policy to Los Angeles Fire Department and Los Angeles Airport Police.
The directive, signed on Tuesday (21 March), said Los Angeles "champions inclusiveness and tolerance, and welcomes everyone who seeks to realise their dreams and build their families here, regardless of national origin or immigration status," reported AFP.
In addition to barring city employees from cooperating with the enforcement of federal civil immigration laws, city funds and resources are not legally allowed to be used for such activities.
The directive also bans federal agents from being granted access to city facilities, such as prisons, unless a court order is signed.
Announcing the move at a press conference, Garcetti said: "The city of Los Angeles doesn't ask questions about where you come from or what language you speak or how you worship God, it is in our power to keep everyone safe."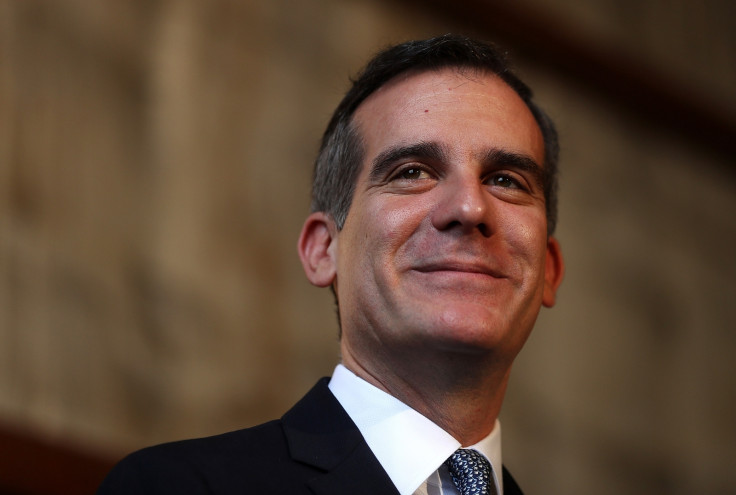 Police Chief Charlie Beck was also present at the conference and said the LAPD has never enforced immigration law "and we never will".
He said enforcing immigration laws put a damaging strain on police officers' ability to tackle crime as it undermines the relationship between the force and the public.
"In LA we don't care what colour your skin is, where your parents come from or what language you speak. We are your police department," Beck said, reported ABC.
Two-thirds of LA residents are foreign-born or children of immigrants, according to Garcetti.
LA is a number of "sanctuary cities" across the US, including New York City, which vowed not to enforce Trump's immigration order.
Meanwhile, Trump has threatened jurisdictions who do not comply with cuts to federal grants.