Activists have called for a captive SeaWorld-owned killer whale to be freed after she was filmed beaching herself at a controversial Tenerife tourist park. The footage was passed to the Dolphin Project, which campaigns against the captivity of dolphins, then published online.
The clip shows an orca called Morgan out of the water at Loro Parque after a show. The killer whale was said to have remained motionless for around 10 minutes.
Most bystanders paid no attention to Morgan but some tourists stopped to take selfies. In April 2016, Morgan was said to have been distressed after she was spotted banging her head into a metal grate.
Loro Parque houses up to six performing orcas which are owned by Seaworld. Dolphin Project said Morgan was distressed and trying to escape into the larger adjacent pool, which contained another orca, Tekoa, at the time.
After the latest apparent beaching The Dolphin Project said they could not explain the reason for the behaviour, saying: "the juxtaposition of a previously-wild orca against the stark backdrop of the park's performance area is unsettling".
In a statement, Loro Parque said it was "absurd" to draw conclusions from the video of Morgan and campaigners were acting with "an anti-zoo objective". They said: "Voluntary stranding is a natural behaviour in wild orcas.
"The orcas at Loro Parque are trained to leave the water of their own accord. This behaviour is used for manifold purposes, for example, for presenting the animals to the public, for conducting corporal check-ups, for inspecting their blowholes, as well as for testing hearing abilities of the orcas.
"During their free time, sometimes animals get on stage, even go sliding from side to side. This is done quite naturally, often associated with game dynamics. Pretending that's a stress test shows an enormous ignorance about the behaviour of these animals."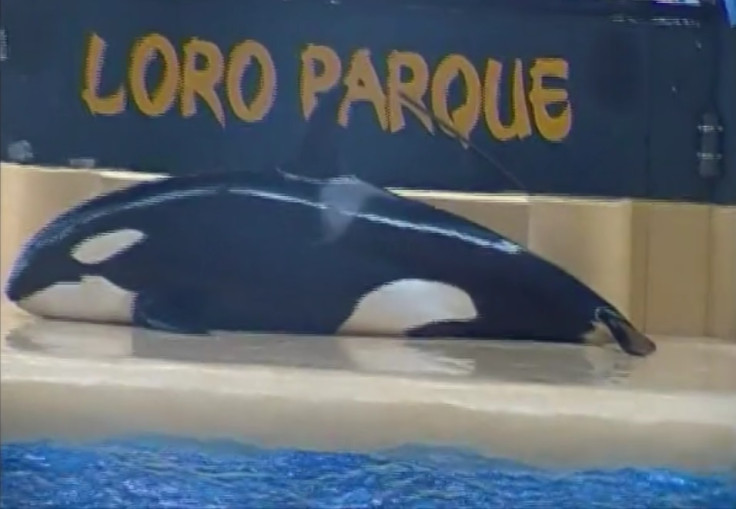 The Free Morgan Foundation charity is dedicated to obtaining the release of Morgan and say that she was captured in 2010 in waters off the Netherlands, by theme park Dolfinarium Harderwijk. They say the capture was under a "rescue, rehabilitation and release" permit.
Following an assessment by an independent team of experts, the Dutch theme park said she was not suitable to be released into the wild. Since 2011 she has been at Loro Parque.