French investigators have identified an Islamic extremist who they allege coordinated the Paris and Brussels terror attacks from Syria.
Oussama Atar, a 32-year-old of dual Belgian and Moroccan nationality, was already a suspect in the 22 March attacks in Brussels, and is now also believed to have played a role in coordinating the 13 November, 2015 attacks in the French capital, investigators have told French media.
"He's the only coordinator from Syria to have been identified during the investigations," one of the sources told AFP.
Atar is the cousin of Ibrahim and Khalid El Bakraoui, brothers who blew themselves up in attacks on Brussels airport and a metro station in the city.
A source close to the investigation told CNN that proof of the identity of an attacks coordinator known only by the jihadist moniker Abu Ahmad had been found on a computer belonging to one of the El Bakraouis.
According to Le Monde, he was identified from photographs as Oussama Atar by Adel Haddadi, one of the Syria-based terror suspects he had sent to infiltrate Europe to commit attacks but who failed to reach Paris to take part in the November attacks.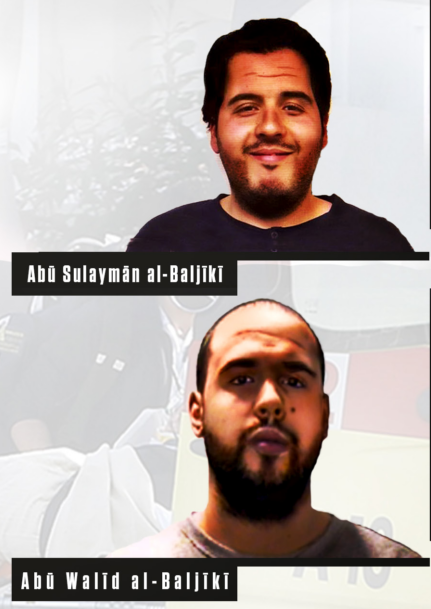 According to Le Monde he is based in Islamic State's de facto Syrian capital, Raqqa. He is believed to have recruited the two Iraqi men who blew themselves up outside the Stade de France during the Paris attacks, and of being the coordinator who the Brussels attackers submitted their plans to before striking.
Atar has long been suspected of links to jihadists, and in 2005 was sentenced to 10 years in jail and imprisoned in the notorious camp Bucca after travelling to Iraq and Syria posing as a charity worker.
The prison held jihadists and former members of dictator Saddam Hussein's Baathist regime who went on to form Islamic State (Isis/Daesh), and Atar is believed to have met its future leader Abu Bakr al-Baghdadi while they were both imprisoned.
In 2010, Amnesty International called for Atar to receive medical treatment in prison when it was alleged he had a kidney tumour. He returned to Belgium in 2012 after his family campaigned for his release.
Atar was arrested again after his return on suspicion of attempting to join a Tunisian jihadist group. He disappeared shortly afterwards.
Belgian lawmaker Alain Destexhe has criticsed Amnesty International and Belgian politicians, arguing they helped to get Atar released.
Amnesty International spokesman Stefan Simanowitz said: "Amnesty International never campaigned for Mr Atar's release while he was a prisoner in Iraq or at any other time. In 2010 the organization lobbied for Mr Atar to be given proper medical care by Iraqi authorities as we had strong grounds to believe that this was being denied.
"Once Iraqis provided medical treatment, Amnesty International ended their campaign and were not in any way involved in the decision to release him in 2012."
An alert was sent to French intelligence agencies in June that Atar was planning to return to France through Albania.
His brother, Yasine, was arrested in the wake of the attacks in March on suspicion of terror offences when residue from explosives was found on his body.
*NOTE
This article was amended to reflect that in a 2010 statement Amnesty International called for Oussama Atar to receive medical treatment during his incarceration, not that they called for his release.