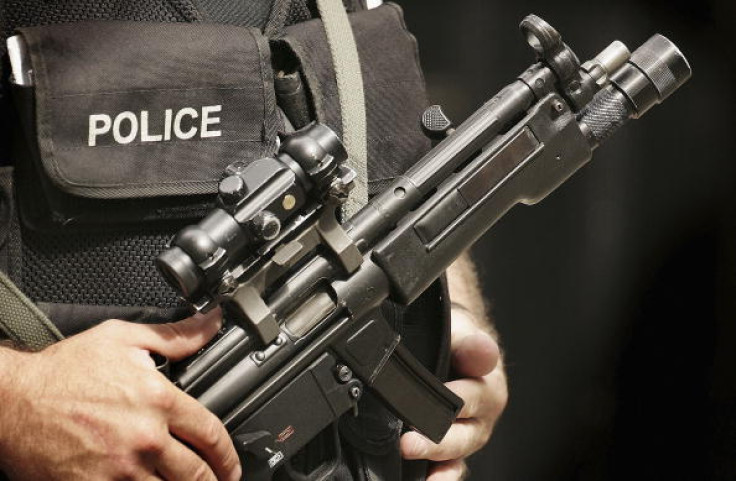 Nearly half of all terrorist plots foiled in the UK in the past two years have involved extremists trying to amass guns for a Paris-style attack on Britain's streets, police chiefs have said.
In a rare joint appeal, the National Crime Agency (NCA) and Scotland Yard's counter-terrorism command urged the public to report illegally held firearms and lax security among legitimate gun owners.
They also asked friends or family members of gangsters selling guns on the black market to "consider the deadly consequences of keeping silent".
The "#GunsOffOurStreets" campaign, launched on Monday (31 October), comes as British law enforcement and intelligence agencies look to prevent a terrorist gun attack like the one that killed 130 civilians on the streets of Paris in November 2015.
Mark Rowley, the head of National Counter Terrorism Policing (NCTP), said: "Despite our good work we know that firearms can enter the criminal market through a variety of means, including thefts from legitimate holders or dealers.
"Law enforcement, together with security and intelligence services, are working tirelessly to locate these weapons, confront the terrorist threat and keep the public safe. It is imperative that we intercept these firearms before they can do immeasurable harm to our communities. Ultimately it is communities that defeat terrorism and our collective safety depends on everyone's efforts to report criminality and a possible firearms incident."
Rowley said of the 10 plots said to have been disrupted in the last two years, nearly half involved terrorists trying to get guns. His comments come as the Met Police reported a "significant" rise in the number of shootings in London in the first six months of this year compared to the same period the previous year.
New figures for police forces across the country also show that 884 firearms have been seized by law enforcement officers in the past year.
The haul includes a Skorpion sub-machine pistol, an Uzi 9mm machine pistol, a Mac-10 machine pistol, an assault rifle and at least 9,000 rounds of ammunition.
Senior officers also admitted that 800 legally-owned guns had gone missing from owners, the Guardian reported, leading to fears they may end up in the hands of violent jihadists.
Lynne Owens, director general of the NCA, said:"Suppressing the availability of illegal firearms in the UK has never been a more significant priority for the law enforcement community. Criminal networks, who think nothing about who they sell firearms to, present a significant route by which extremist groups will try to access the sort of weapons used in recent attacks in Europe.
"Today's appeal is intended to raise awareness amongst the general public and also families, partners, friends and associates of criminal or gang members and make them consider the deadly consequences of keeping silent."
Anyone who has any information about illegally held guns or ammunition should either contact the police or if you wish to remain anonymous call Crimestoppers on 0800 555 111.