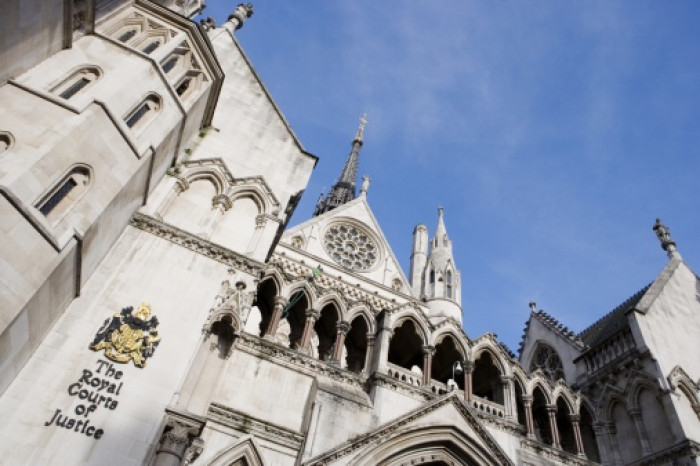 A secretary for Britain's largest arms manufacture has been awarded more than £360,000 (€400,000) in compensation after the company lost an appeal over a "single sexist comment".
Marion Koncazk, 62, was originally awarded the sum in 2014 after she complained her manager at BAE Systems told her "women take things more emotionally than men".
The company launched an appeal and attempted to claw back some of the compensation paid to Koncazk, describing the amount as an "affront to justice".
However, three senior judges at the Court of Appeal have ruled that the former secretary is "due every penny" after the comments and eventual unfair dismissal resulted in her suffering a mental breakdown.
Koncazk originally complained to her supervisors of being "bullied and harassed, including sexually whilst working at BAE Systems on an RAF project with four other men.
However, when she made the complaint to her boss, she was told "women take things more emotionally than men whilst men tend to forget things and move on".
Speaking to the Daily Mail in April, Konczak said: "I found his comments offensive, humiliating and degrading particularly, bearing in mind that I had only minutes before expressed my concerns and been in tears in front of him."
The comments, made in 2006, were the "final straw" for Koncazk, who then went on sick leave due to stress before being dismissed in July 2007.
She took BAE Systems to an employment tribunal, which upheld the single complaint of sexual discrimination relating the manager's comment, but rejected or made no findings of a further 15.
She was eventually awarded £360,178.60 compensation in October 2014, with the company had attempted to challenge for what they believe was "grossly excessive".
According to Thhe Sun, Tristan Jones, acting for Konczak, told the court: "The reason why Mrs Konczak has not been in work since April 2006 is that BAE discriminated against her and then, a year later, when she was fit and keen to return to work, refused to let her return, victimised her, and dismissed her unfairly."