Police in viral video of 'excessive force' arrest of Asian man removed from frontline duty
The footage shows plain-clothes officers kicking and hitting a suspect in Aston, Birmingham.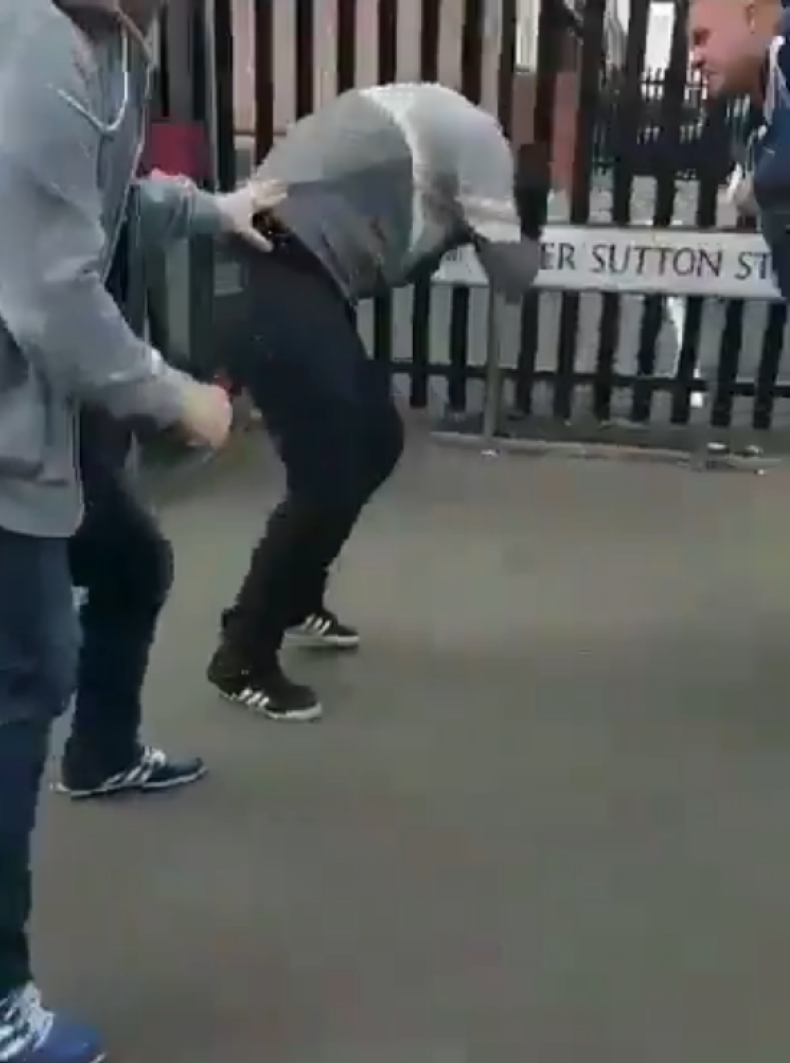 Three police officers have been removed from frontline duties after they were caught on camera using excessive force while they were arresting a suspect in Aston, central Birmingham.
Footage shared on social media appears to show a police officer in plain clothes kicking the suspect, while another one used a baton against the man. The suspect was arrested after a vehicle stop.
"West Midlands Police has conducted an initial investigation into footage circulated on social media featuring officers carrying out an arrest in Aston yesterday (Sunday 30 July)," police said in a statement.
"Following the investigation, a decision has been made to refer the matter to the Independent Police Complaints Commission (IPCC).
"Three local neighbourhood officers – all of constable rank - will be redeployed to other work but will not be engaged in duties outside a police station," the statement continued.
Following the emergence of the video on Sunday (30 July), police said an assessment was being carried out by "experts in the Professional Standards Department".
"We are continuing to gather as much information as swiftly as possible to understand exactly what has happened. As always, we are treating this matter seriously," it said.
West Midlands police and crime commissioner David Jamieson was quoted by the Birmingham Mail as saying: "West Midlands Police have made great strides in increasing public confidence in stop and search powers by ensuring that they are intelligence-led. Stop and search is a necessary but intrusive policing power. It is very important that it is used fairly."
The video of the arrest was shared online by police monitoring group campaign Netpol. The organisation said in a tweet: "During a vehicle search in Aston, Birmingham, plainclothes officers seem like they're itching to start a fight with Asian locals".
Birmingham community campaigner Desmond Jaddoo said in a tweet: "This not the way to conduct stop and search or treat the public. Excessive disproportionate unjustified use force against the BME (black minority ethnic) community."
Following the police's decision to remove the officers from line duties, Jadoo said: "We welcome the police referral of the Aston stop and search incident to the IPCC and also the officers have been placed on station-only duties".
It is believed that the man whose arrest was caught on video was subsequently released.