A group of analysts from London's Henry Jackson Society discuss the global threat of terrorism in 2014, showing how extremist Islamic violence has fragmented across the Arab world and is concentrating in parts of Africa, for instance. The forthcoming Sochi Winter Olympics also gets a mention, as does the UK.
1- The UK
by Hannah Stuart
Islamism-inspired terrorist activity in the UK will continue to diversify in 2014. Among the British Security Services' primary concerns for the year ahead is the on-going Syrian conflict, which has already attracted up to 400 individuals from the UK in recent years.
Some of the individuals fighting in Syria will return not only with combat experience and bomb-making expertise but also renewed jihadist inspiration and connections to al-Qaeda operatives globally. Their impact on radicalisation in the UK will likely be felt not just in the coming year but over the next decade and even beyond.
This year will also see the release of influential jihadists, either from prison or from under government controls for terrorist suspects (known as a terrorism prevention and investigation measures).
This includes Mohammed Hamid, the self-styled 'Osama bin London', convicted for soliciting murder in 2008 and up for potential release from prison in March. It also includes a 32 year-old known as 'AY', said to have been a key co-ordinator in the 2006 al-Qaeda plot to detonate liquid bombs on-board transatlantic airliners.
The Security Services have identified several thousand individuals in the UK who support or engage in violent extremism and the impact of such charismatic and connected individuals should not be underestimated. After last year's fatal attack on Fusilier Lee Rigby in Woolwich, for example, it emerged that one of the killers had previously attended lectures by Hamid.
We have seen – and will continue to see – more smaller scale attacks by lone actors attempted here. But the threat has not shifted. Large terrorist cells with links to al-Qaeda central or South East Asia will remain a feature of Britain's counter-terrorism efforts, and another 7/7 style attack should never be discounted.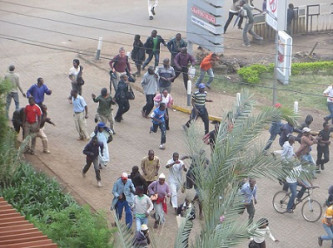 2- Africa:
Olivier Guitta
Two African al-Qaeda affiliates were able to pull off spectacular and deadly terror attacks over 2013: first, the In Amenas attack that killed 39 foreign citizens in January and the Westgate one in September that killed 71.
2014 will see Africa become even more of a hotspot: from Algeria to Tunisia, to Mali to Libya to Niger, to Nigeria, Kenya, Somalia, just to name a few. The emergence of additional al-Qaeda affiliates is going to have terrible implications for the security on the continent.
In fact, there are a number of offshoots of al-Qaeda in the Islamic Maghreb (AQIM) that could pull off spectacular and deadly attacks: from Ansar al Dine to Ansar al Sharia to Al Mourabitun (a merger from Movement for Oneness and Jihad in West Africa (MUJAO) and al-Mulathameen (Masked Men Brigade) of Mokhtar Belmokhtar. The latter might be the most dangerous because of Belmokhtar's experience and sophistication. These groups co-operate and have common objectives including the ridding of Africa of Western influence; the overthrowing of apostate 'unbeliever' governments and the installing of fundamentalist regimes based on Sharia Law. Libya has one of the highest terrorist concentrations in the world; adding to the sheer amount of weapons lying around - MI6 estimates 1m tons of weaponry, more than the entire arsenal of the British Army- and its almost failed state status, make it the most dangerous place on the continent.
Further south, both Boko Haram and al-Shabaab are also potentially thinking of internationalising their cause, especially in light of both the "success" of Westgate and AQIM's fundraising achievements through ransom money. Thus targeting Western interests or citizens might be something of a priority for these two groups. Overall a very gloomy outlook for Africa.
3- Egypt:
Emily Dyer
While Egypt is pushing forward its political transition into 2014, its deep divisions threaten to completely derail any remaining appearance of stability. General al-Sisi's interim government is taking its first step towards holding new parliamentary and presidential elections with a referendum held on the newly drafted constitution in mid-January. Islamists (namely Muslim Brotherhood supporters) are likely to reject the political process they feel they have been entirely ousted from participating in and will instead pursue power and revenge through boycott and violence on the streets. Both sides – the military rulers and Brotherhood supporters – have not shown any sign of backing down, both viewing their survival as dependent upon the destruction of the other. Any violence on the streets will be met with an undoubtedly heavy hand from the police and security forces.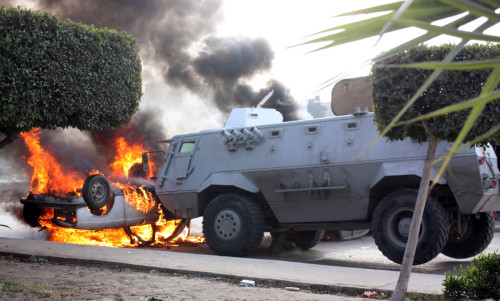 Terrorist groups based in the Sinai, who will continue to increase and broaden their attacks both along the peninsula and throughout wider Egypt, are likely to remain the biggest threat to the prospect of reclaimed stability. Despite bolstered security measures, the Suez Canal (namely military bases, vital trading routes and cargo ships) and leading political figures (namely al-Sisi) will face the greatest threat of attack. North Sinai will become a further established front for al-Qaeda and al-Qaeda affiliated groups, not just as a place to attack but as a base from which to run operations.
The current regime's denial about the limitations of Egypt's economy and financial support from its Gulf neighbours is likely to fuel civil unrest and violent uprisings throughout 2014 - particularly during the summer months. Moreover, its attempt to secure status quo through crackdowns on the Muslim Brotherhood and terrorist groups (including its labelling the Brotherhood as a terrorist organisation) will only lead to further violence, terrorism and civil unrest.
4- Iraq and Yemen:
Robin Simcox
It will be Syria that dominates the overall jihadi focus, drawing in huge amounts of funds and foreign fighters. As a result, 2014 could be the year that the world begins to properly focus its attentions on a key actor in the Syrian war – the Islamic State of Iraq and Levant (ISIL, aka al-Qaeda in Iraq).
The amount of territory ISIL control – both in Iraq and Syria – will fluctuate throughout the year depending on its military successes, but its ambition to govern will remain undiminished. Furthermore, ISIL will become an even more significant regional threat. It could expand its operations even further into Lebanon, bombing Hizbollah strongholds in retaliation for their involvement in the Syrian war. However, regardless of ISIL's activities in 2014, they will likely not be directed by al-Qaeda Central (AQC) in Pakistan, which struggles to influence ISIL's overall strategy (wanting the group to focus solely on Iraq). Relations between Ayman al-Zawahiri, al-Qaeda's emir, and ISIL's leadership, are already fractious; yet they will become even more so if Zawahiri attempts to re-assert strategic control over the group's activities.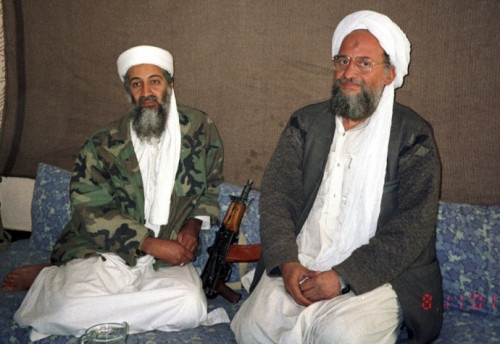 AQC itself will remain a direct threat to the West, yet its relevance will diminish further in Western policymakers' minds if Zawahiri is unable to direct another attack there this year. In all likelihood, the al-Qaeda threat to the West will emanate mainly from Yemen, where al-Qaeda in the Arabian Peninsula (AQAP) remains a potent force. AQAP will use any suitable recruits – especially those with European or American passports – to attempt devastating, high-impact attacks, likely on aviation. Aggressive counterterrorism operations carried out by American and Yemeni forces can only stunt, rather than eradicate, this Yemeni-based threat.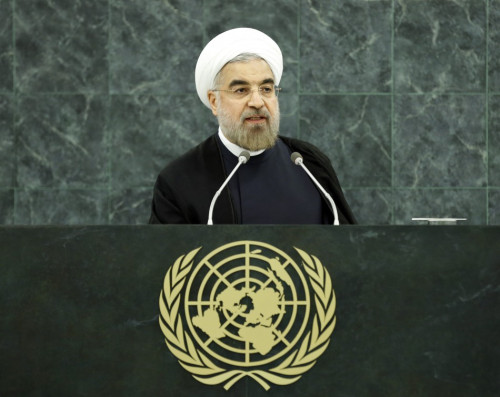 5- Iran:
Oren Kessler
2014 will be a critical year on the Iran front. Even though an interim deal was struck late last year, Tehran is currently believed to be two months away from the ability to produce weapons-grade uranium - that's not the opinion of foreign-policy hawks in Washington but of Olli Heinonen, the former number-two at the IAEA. That's why US allies in the Persian Gulf are privately bemoaning the interim agreement: it contains certain measures to slow the Islamic Republic's march to nuclear weapons, but little to nothing to actually roll it back.
Having pocketed a deal that doesn't ask it to remove a single centrifuge or even suspend enrichment, Iran is feeling emboldened to promote its radical foreign policy around the region. That includes its massive support for the Syrian government, whose forces are responsible for most of the estimated 130,000 killed in their country's three-year civil war. The Iranians also continue to arm and fund Hezbollah – a Lebanese terror militia that has also been key in quashing the Syrian revolt, while also running a terror network extending to Europe, Africa and Latin America. And domestically, Tehran's appalling human rights record will continue to bring it into conflict with the West: it executed 125 people in just the four months following the inauguration of supposedly moderate president Hassan Rouhani in August 2013. Despite the regime's charm offensive, and the Obama administration's desperate desire to avoid another Middle East confrontation, 2014 will be a year of reckoning on Iran.
6- Lebanon:
Rupert Sutton
With the ongoing conflict in Syria the detrimental effects being felt in Lebanon will persist and increasing sectarian violence is likely, particularly in Tripoli, where sporadic fighting has continued since November. The summer months tend to see the most intense fighting, and with both Presidential and General elections due street fighting at sectarian interfaces could become a feature of 2014.
The killing of the former Finance Minister Mohammad Chatah, a persistent critic of both the Syrian regime and Hezbollah, on 27 December has highlighted the readiness of supporters of Bashar Al-Assad to carry out indiscriminate attacks in Lebanon, and a similar campaign of assassinations to those which followed the Cedar Revolution in 2005/06 is possible in 2014. Any attacks by Sunni militants on Shia or Alawite areas will also see retaliation by pro-Assad paramilitaries, with the double bombing of Sunni mosques in Tripoli in August 2013 a template.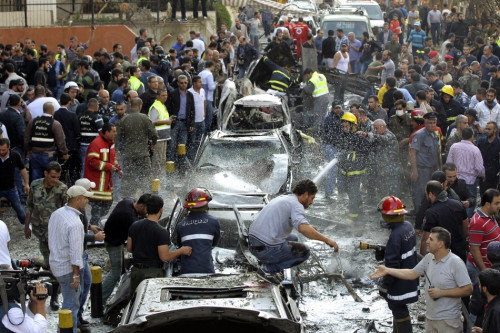 Al-Qaeda-linked groups such as the Abdullah Azzam Brigades will continue to attack Shia neighbourhoods and pro-Assad targets, with its capability unlikely to be damaged by the death of leader Majid Al-Majid. The claim of responsibility by the Islamic State of Iraq and Al-Sham (ISIS) for a car bomb strike on the Shia district Haret Hreik on 02 January also highlights the increasing ability and aspiration of Syrian jihadists to attack targets inside Lebanon.
Lastly given Hezbollah's failure to respond to several Israeli airstrikes on Syria during 2013, and increasing security problems in its South Beirut strongholds, it is instead more likely to focus on its domestic and Syrian enemies in 2014.
7- Russia:
Andrew Foxall
As Vladimir Putin enters his fifteenth year in power, the North Caucasus looms large on the Russian security agenda. In the first three quarters of 2013, 375 people were killed as a result of armed conflict in the North Caucasus. The three suicide bombings in Volgograd in October and December 2013 (which killed 41 people in total), together with the car bombing in Pyatigorsk in December (which killed 3 people), showed beyond doubt the continued threat posed by insurgents from the region. Given that the Caucasus Emirate – the main source of Russia's domestic insurgency – declared its aim to use "maximum force" to "prevent" the Winter Olympic Games (to be held in Sochi, in February) from taking place, in mid-2013, the likelihood of terrorist attacks in Russia in 2014 is high.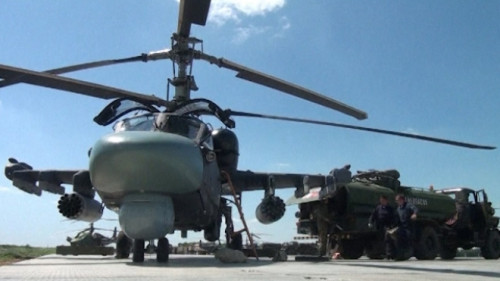 What is unclear is whether there will be an increase in the number of terrorist attacks in 2014 relative to 2013. After all, the resources available to the Caucasus Emirate are limited. Rather, what seems more likely is that there will be a change in the location of attacks. Given that the full extent of Russia's security architecture will be focussed on Sochi (at least for the duration of the Olympic Games), an attack elsewhere in Russia seems likely. The geographical spread of insurgency away from the North Caucasus republics into southern Russia suggests that likely targets might include: Rostov-on-Don; Krasnodar; and Stavropol (as well as the already-targeted Pyatigorsk and Volgograd). Whether or not an attack takes place, President Putin may decide to launch a crackdown across the North Caucasus after the Olympic Games in response to increasing instability in the republics over recent years. If such action is forthcoming, it is likely to trigger further violence.
Olivier Guitta is the Director of Research at the Henry Jackson Society, a London-based think tank, where Hannah Stuart, Emily Dyer, Robin Simcox, Rupert Sutton, Oren Kessler are Research Fellows and Andrew Foxall is the Director of the Russia Studies Centre.