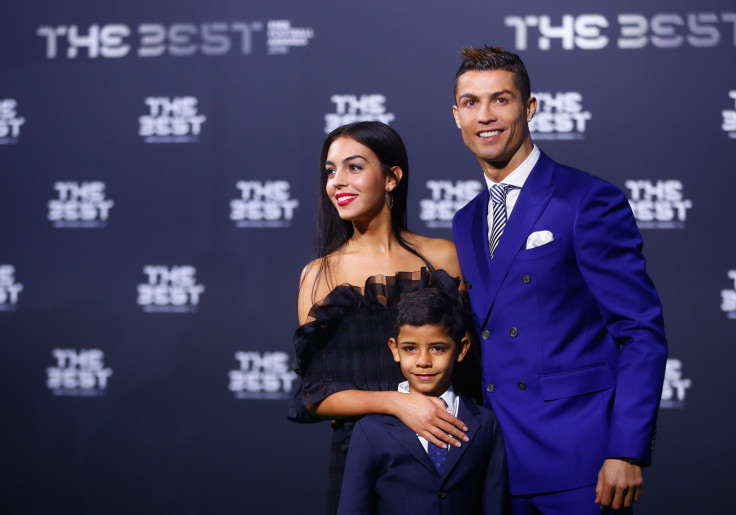 Cristiano Ronaldo became a father for the second time when he welcomed twins via surrogacy in June. He is also father to Cristiano Ronaldo Junior, who was born to a surrogate in June 2010.
"I'm very happy, finally, to be with my children for the first time," the Real Madrid ace had said following the birth of the twins.
Although the 32-year-old footballer is a busy man, he recently spent some quality time with his family. According to The Daily Mail, Ronaldo introduced his newborns to their big brother during a family holiday on Tuesday (4 July).
The footballer indulged in some cuddle time with the twins – believed to be named Mateo and Eva – as evident from the sweet photo he shared on social media.
In the image, Ronaldo and his seven-year-old son can be seen cuddling the newborns as they beam at each other. The footballer can be spotted wearing white sports shorts and a red cap.
"Blessed," he wrote alongside the picture he shared with his 106 million fans and followers on Instagram.
Before he welcomed the twins, Ronaldo and his Spanish girlfriend Georgina Rodríguez were hit with baby rumours. It was said that the model was five months pregnant with their baby. The rumours swirled when the Real Madrid star shared a photo that appeared to show him cradling the 22-year-old model's belly.
"They're expecting!!!" one fan wrote, while another commented, "Cristiano jr 2 is coming."
Ronaldo hasn't responded to the pregnancy talk but his mother, Dolores Santos, reportedly dismissed the rumours, calling it "nonsense".
"It's just nonsense, it's just a hand on the belly, and as far as I know, Cristiano will not be a father again," Santos was quoted as saying by Goal.com. "I hope he has more children, he wants to be a father again, now that Cristiano has money, he can raise more children as well," the mother of the Portuguese footballer added.