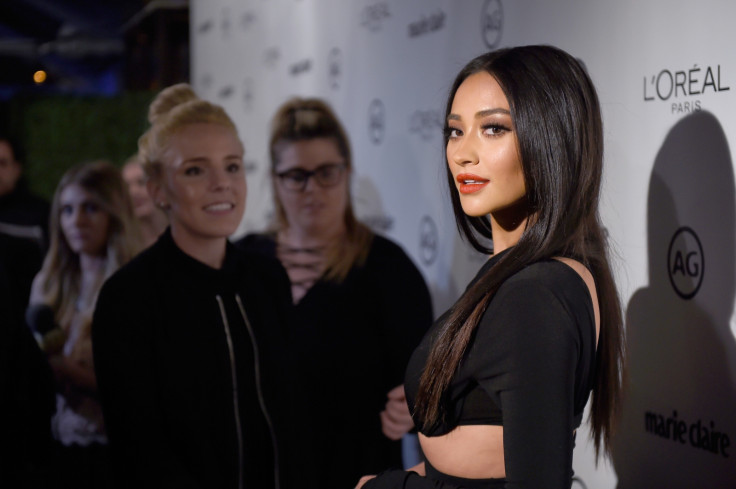 Shay Mitchell knows how to enjoy her vacation. The Pretty Little Liars star was pictured enjoying her time with her friends at a nudist beach in Greece on Monday (3 July).
According to The Daily Mail, the Canadian beauty was spotted soaking up the sun at the nudist beach in Mykonos. She also went topless as she hit the sea with her pals, with whom she was spotted splashing around in the waves.
The publication obtained several images of the 30-year-old actress that show her confidently exposing her bosom to wandering eyes. In one of the photos, she can be seen running towards the sea with a friend and, in another photo, she can be seen walking up the beach after taking a dip in the water.
She has also shared an image from her vacation on social media. In the photo, she can be seen posing for the camera, wearing over-sized shades. The picture may have been taken soon after her dip in the water as her hair is completely wet.
"#VACAYMODE #ShaycationMykonos," she wrote alongside the photo she shared with more than 17 million of her fans and followers on Instagram.
Mitchell knows how to keep her body in shape. She recently opened up about her diet and fitness regime in an interview with LaPalme.
"You have to do what you like so it doesn't feel like working out," she said. "I like to do boxing and dance, things where you are having fun and burning calories at the same time"
"I also try to eat every morning before I start my day so I'm not grabbing something bad during the day," she said. "I also like to have snacks on me. I want to work out and eat right so I can indulge when I want."