A computer engineering student from the University of Cape Town has come up with a unique way to transform a smartphone into anything from a laptop to a games console.
In an effort to eliminate the disjointed experience of using multiple devices across different platforms, Nick Rout developed Seed - a range of laptop, tablet, TV and console hub prototypes capable of converging around a single smartphone.
"While our devices are individually really capable, using them together is quite disjointed," Rout tells IBTimes UK. "These devices all have different operating systems. An app might work on one and not another, your files are often scattered across them in an unorganised fashion and settings/preferences differ from device to device."
A multi-faceted approach
Having previously relied upon an ad hoc solution of cloud services and portable storage, Rout decided to transform his current smartphone - a Google Nexus 4 - into a range of devices that he designed.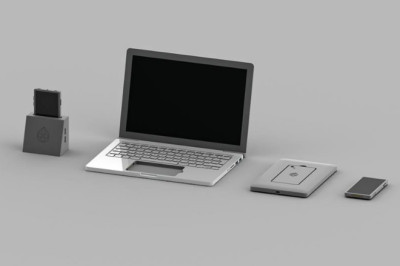 In developing prototypes that locally synchronised all of a user's data into one multipurpose device, Rout also sought to overcome a number of other tech-related problems that modern devices encounter.
The ones he identified with the most included poor battery performance, the high cost of owning a whole set of devices and the ever-growing concern of data security.
For it to work, Rout needs an operating system that can handle convergent user-interface switching. Fortunately, the Ubuntu OS will be offering this exact functionality in the very near future.
"This multi-faceted approach aims to unify the disparate user experience one encounters when hopping from mobile to desktop to tablet and back again," writes Joey-Elijah Sneddon, editor of OMGUbuntu.
The success of Seed will therefore likely depend heavily on the success of this new operating system, unless a significant contender - like Apple or Microsoft - moves into the space.
Growing the idea
The cost of development has so far come straight out of the student's own pocket but Rout is currently in talks with a number of potential investors. A crowd-funding campaign is also expected in the near future.
"My hope is that it would reach consumers within six months to a year of development," Rout says.
While products like the Motorola Atrix and the Asus Padfone have previously experimented with portions of what Seed would offer, none has yet achieved widespread commercial success. Could Seed be any different? Rout seems to think so.
"The devices only offered convergence between two form factors and the docks they created were too expensive. Seed aims to change all of this."