Selena Gomez is on the cover of the June 2013 issue of InStyle magazine and the 20-year-old Disney-star looks absolutely gorgeous. Gomez wears a blue Stella McCartney jumpsuit - the same kind Oscar-winning Hollywood star Jennifer Lawrence wore to the Santa Barbara Film Festival in February - for the cover photograph.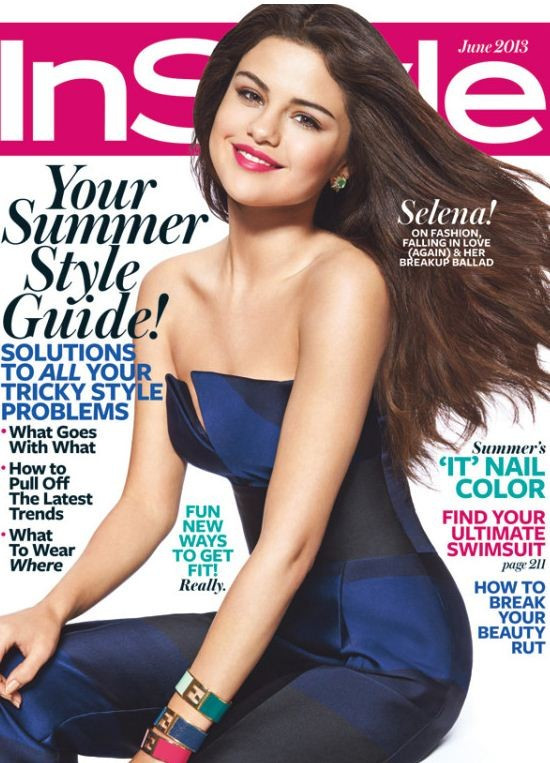 And in the accompanying interview, Gomez opens up about her on/off relationship with teen heartthrob Justin Bieber, describing time spent with the Canadian pop star as being far from a fairytale romance.
"It's uncomfortable that everywhere I go, people know. I don't like that," she said, adding, "But Justin and I never really focused on the attention. You can't help who you date. So I wouldn't swear off that or say that's what I want again."
"I don't know. I'm a kid, and a breakup is normal. I have to go through the emotions and feel it out. I'm doing my own thing, being with my friends, and he's doing very well too," a surprisingly mature Gomez explained.
Meanwhile, Bieber recently set tongues wagging after posting an intimate photograph of himself with Gomez, sparking speculation of a possible reunion. Gomez revealed she also dedicated a song about her love life on her album.
"That's the most personal track on the record, for sure. I think it's a sweet way of releasing it. It's not an aggressive approach to what people are probably expecting. I'm sure he'll love it too," she said.
The Come and Get it singer also talked about pushing boundaries and trying to attain higher goals.
"This is a weird transition for me," she added, "I want to keep pushing myself so I never feel settled. I don't really know if it's going to end up working. I'm stressed out most of the time."
The magazine will be out on newsstands on 17 May.