Selena Gomez LA concert leads to High School Musical reunion: Vanessa Hudgens, Ashley Tisdale, and more cheer singer
Singer Selena Gomez will continue with her Revival tour in California, Canada, and Asia.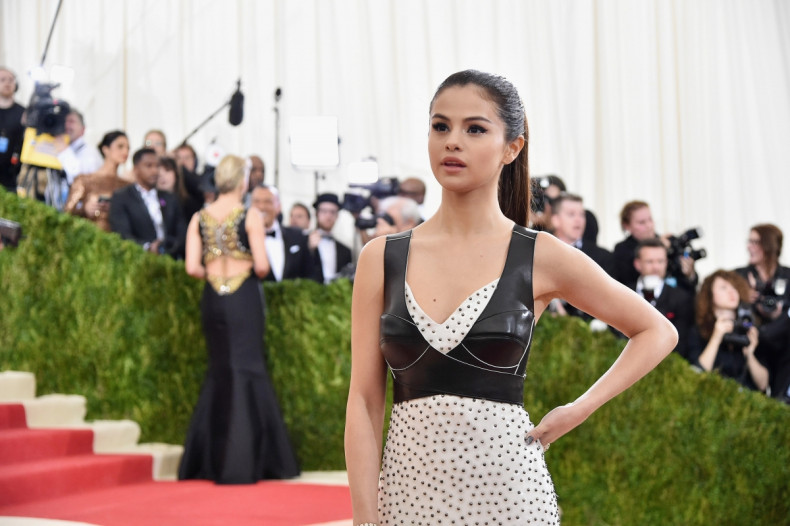 Selena Gomez has been enjoying a terrific time, musically, as the songstress performs at one venue after the other as a part of her Revival World Tour. The Hands To Myself singer recently performed at the Staples Center in Los Angeles to a star-studded audience that included some of her Disney pals including Vanessa Hudgens and Ashley Tisdale.
As the Hudgens sisters – Vanessa and younger sister Stella – walked into the concert accompanied by High School Musical star Tisdale, it turned out to be a mini-reunion for the cast of the hit 2006 Disney movie. While 31-year-old Tisdale rocked a black-and-white striped dress with thigh-high boots, Hudgens sported a coral jumpsuit with a black overcoat.
The HSM actress, who played Sharpay Evans, even took to Instagram to post an adorable message for fellow Disney alum Gomez. "Rockin out to @selenagomez with my girl @vanessahudgens. So proud of you Sel!! You're doin it!!!!"
Apart from Hudgens and Tisdale, other A-lister, who reportedly flocked to Gomez's LA concert include stars such as Halle Berry, Tobey Maguire, Jason Derulo, Arielle Kebbel (of The Vampire Diaries), Brooklyn Beckham, Peyton List, Bailee Madison, and Sabrina Carpenter of Girl Meets World fame.
Donning a sensuous leotard with sheer details, the 23-year-old Heart Wants What It Wants singer looked nothing like a true pop star as she belted out one hit track – a mix of old and new – after another. The singer was also seen sporting her blonde bangs during the concert.
Gomez is on a tight schedule as she prepares to take her Revival Tour to California next, followed by Canada, before heading to Asia. In the past, the Same Old Love hitmaker's concerts have been seen to spark emotional moments, and her LA stop was no exception.
Speaking about the recent mass shooting, Gomez said, "So much craziness is going on, and I think people forget. I think people forget that it's – we're not gonna get anywhere with violence. This next song is called 'Kill Em With Kindness'."