Taylor Swift's new boyfriend Tom Hiddleston has been inspiring the songstress to be "as true to herself as possible" when it comes to creating her music. Apparently, the Blank Space singer is on "cloud nine" with the Thor actor boosting her confidence.
According to HollywoodLife, the 35-year-old actor has been inspiring her to write some of her most inspiring music ever.
"When she's with Tom, she feels completely free to be herself and doesn't feel like she has to hold anything back. Tom really encourages her to be as authentic and as true to herself as possible. She feels like he really values her feelings and her opinions. He's incredibly supportive and she feels more confident within herself," a source told the gossip website.
"She now wants to take that same confidence and apply it to her music and to her songwriting. With Tom, she feels like she can do anything, that anything is possible. She's never felt this way before with anyone. She's on cloud nine," the insider added.
Swift and Hiddleston were first pictured kissing on a beach in Rhode Island on 14 June. Since then, the 26-year-old singer and the actor have flaunted their budding romance on numerous occasions.
Most recently, the singer met Hiddleston's mother in the UK and travelled to Rome for a romantic getaway, where the new couple were pictured holding hands while on the streets of the city.
The two were previously spotted getting cosy at Selena Gomez's concert. "Taylor invited Tom to go," a source told E! Online. "Tom always wants to please Taylor and show her that her friends matter. Taylor likes that about Tom."
On 23 June the two were spotted enjoying a "solo dinner date" at Ruth's Chris Steakhouse in downtown Nashville.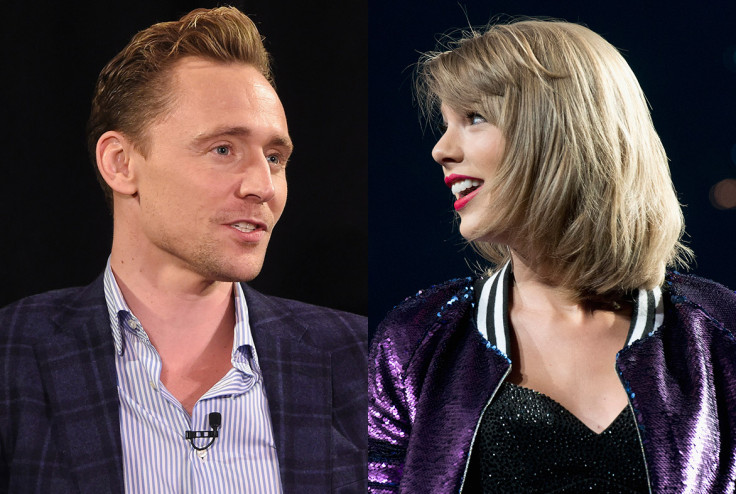 According to E! Online, the new couple were seated in a more private area of the restaurant. After dinner, they walked out of the restaurant holding hands, it reported. "[Swift and Hiddleston] seemed very comfortable with each other. [During the] intimate solo dinner date," an onlooker said and added, "[The couple] were by themselves on the date, but surrounded by security.
Swift had earlier dated Scottish DJ Calvin Harris for 15 months.