Selena Gomez has graced the March cover of Harper's Bazaar with a dramatic blonde hairdo.
The 25-year-old superstar – who has been keeping a low profile on social media of late – stuns in the high-fashion editorial shoot, photographed by Alexi Lubomirski in a hot desert.
Gomez, who is the face of Coach, wears several pieces of clothing from the US designer brand that ooze feminine elegance, including a skimpy floral slip dress and a demure long-sleeved sheer black shirt dress.
The singer – showing off her sassy blonde bob on the cover – touches on her depression, forthcoming music and sporadic Instagram use in the lengthy chat.
Not much was said about her rekindled relationship with Justin Bieber, however, who she got back together with in late 2017 following her break up with The Weeknd.
Speaking about her mental health, she reflected on 2017 by stating: "I'm going to say [this year will be better] because I believe that for myself. And anyone who knows me knows I will always start with my health and my well-being.
"I've had a lot of issues with depression and anxiety, and I've been very vocal about it, but it's not something I feel I'll ever overcome. There won't be a day when I'm like, 'Here I am in a pretty dress— I won!'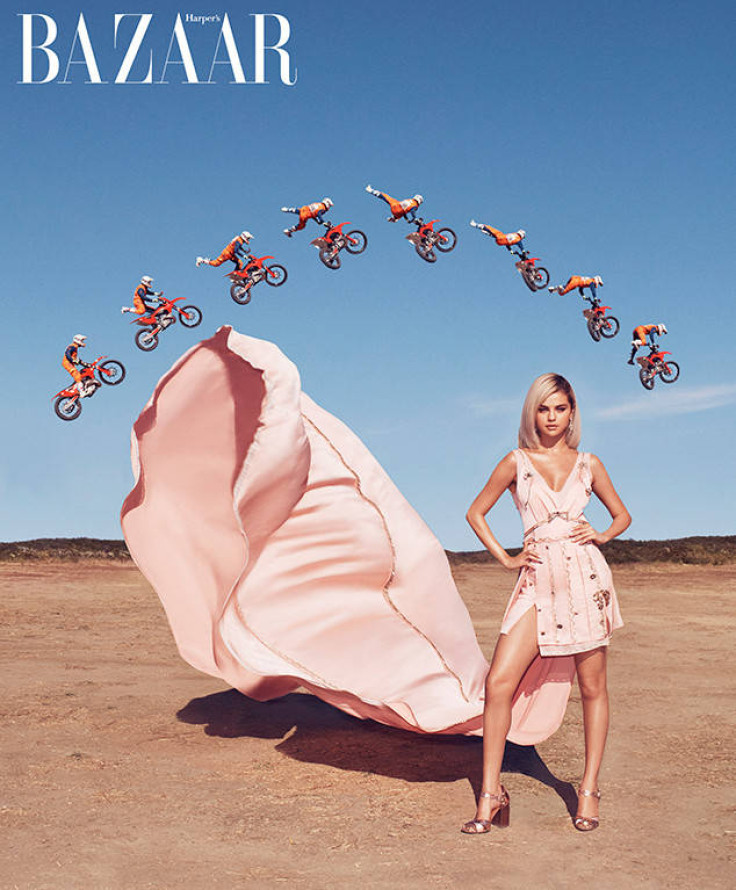 "I think it's a battle I'm gonna have to face for the rest of my life, and I'm okay with that because I know that I'm choosing myself over anything else. I'm starting my year off with that thought. I want to make sure I'm healthy. If that's good, everything else will fall into place."
Like many millennials, Gomez openly discussed on her somewhat "complex" relationship with social media and is aware that so many young people depend on it.
She told the magazine: "I have a complex relationship with Instagram, to say the least. It has given me a voice amid all the noise of people trying to narrate my life for me and allows me to say, 'Hey, I'm gonna post this, and this is gonna take care of the 1,200 stories that people think are interesting but actually aren't, and aren't even true.'
"So it empowers me in that way because it's my words and my voice and my truth. The only thing that worries me is how much value people our age place on social media."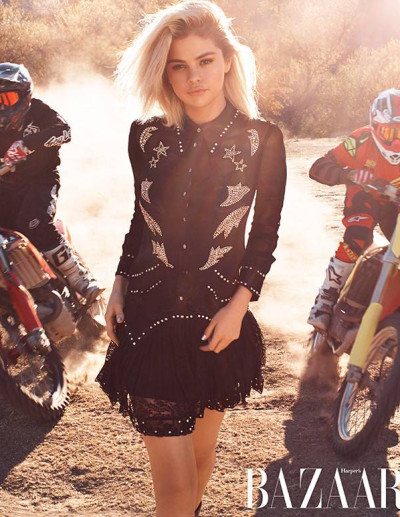 She continued: "It's an incredible platform, but in a lot of ways it's given young people, myself included, a false representation of what's important. So, yeah, it's a complex relationship. Probably one of my most difficult relationships."
In regards to future music, Gomez isn't quite sure when her next record will be out.
She said: "My next album has been forever in the making. When people ask me why, I'm honest about it: It's because I haven't been ready.
"I mean, point-blank, I don't feel confident enough in where my music is yet. If that takes 10 years, then it takes 10 years. I don't care. Right now I just want to be super intentional with all of the things I'm doing."
The Wolves hitmaker, who boasts 133 million followers on Instagram, is just like any other girl when it comes to her typical Saturday night.
Gomez said: "It depends. If I'm in the mood for sister time, I'll be with my sister, Gracie. She's more mature than me in a lot of ways, and she's four. [Laughs] If I want to hang out with my friends, I don't really go to a lot of trendy places, so people know they shouldn't really invite me to those places 'cause I'm not gonna go.
"I like going to nice restaurants, but I'm also into Chili's. I love going to Chili's and having queso and chips. I also love dancing. I really do. I love looking like a fool with my friends."
Read the full interview with Gomez in the March issue of Harper's Bazaar – on newsstands from 20 February.