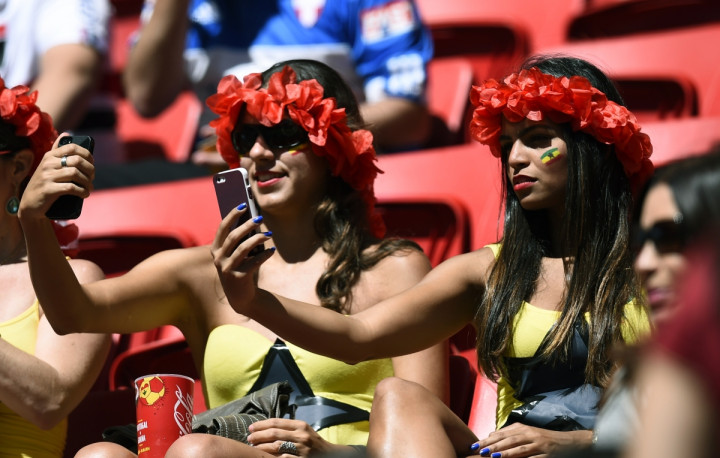 People take selfies and share them on social media to "entertain others", a new study has revealed.
Researchers at the Catholic University of the Sacred Heart in Milan analysed questionnaires filled in by 150 participants, consisting of 97 women and 53 men, in their thirties. Questions focused on the daily use of social media and the motivations that led people to take selfies.
Results showed that 39% of the participants took selfies to entertain others, 30% for vanity and 21% to capture and show a moment of their lives.
"Selfies are different than self-shot pictures, which are not necessarily taken to be shared on social media," Giuseppe Riva, professor of psychology and new communication technologies at Sacred Heart University, said.
"People who take selfies, compared to those who don't, are significantly more extrovert," Riva said. "They are more sociable and enthusiast and also more able to control and plan their actions ahead. They are not impulsive.
"On the other hand, those who are more introvert do not want to know other people's comments, either positive or negative.
"People affected by neurocriticism or emotive instability – typical of those who tend to feel negative emotions such as rage and sadness – are more prone to be worried about receiving negative comments."
The study also suggested that while selfies are generally taken for entertainment purposes, women take pictures of themselves and post them on social media to show how they feel.
Riva added that further studies are necessary to establish why people take selfies, to find out the differences between selfies taken by women and those taken by men and to analyse the personalities of people who share pictures of themselves.
According to a previous study the growing trend of taking selfies is linked to mental health conditions that focus on a person's obsession with looks.