Military leaders and MPs have warned cost-cutting plans to the UK Navy involving the sale of warships to Chile and Brazil will harm Britain's ability to undertake major amphibious operations.
Officials in the South American countries are reportedly eyeing up two Royal Navy amphibious landing platform ships and Type-23 frigates, which may go on sale in 2018 as part of plans drawn up by the First Sea Lord, Admiral Sir Philip Jones, to save up to £30bn in the next decade.
But MPs and senior naval figures said HMS Albion and HMS Bulwark, which could be put up for sale, would be a huge loss to the Navy.
And Jane's Navy International, a specialist publication, has reported another three ships could be on the market by 2023.
Retired Royal Marines officer Major General Julian Thompson told the Telegraph that without the ships, the Navy would not be able to land heavy equipment and armour on beaches.
"If you give this capability away, you can't get it back in a hurry...We are giving away an amphibious capability that to my mind is absolutely vital."
But the Defence Secretary, Sir Michael Fallon, told the Commons defence committee on Wednesday (25 October) that media reports on cost cutting were "pure speculation" although the government did have to spend money on cyber threats "as well as finding resources to storm beaches".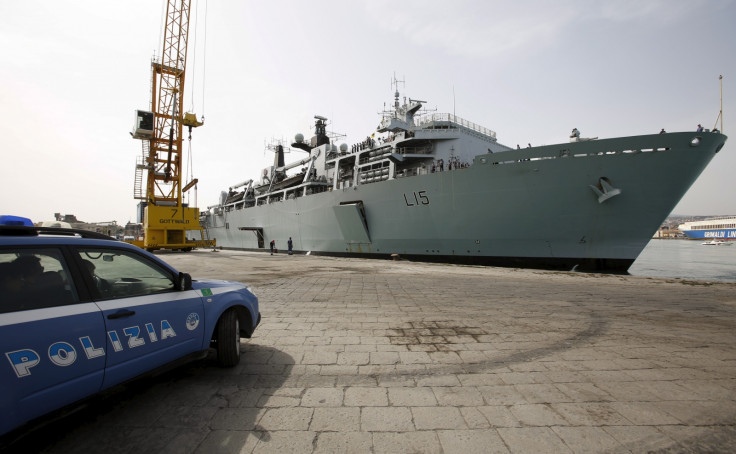 Following terrorist attacks in the UK in the past seven months, Britain's defence priorities are being reassessed.
"We are looking now at strengthening our defence in cyber, space and hybrid and in how to deal with global threats from ballistic missiles and cruise missiles, CBRN (chemical, biological, radiological, nuclear) and information warfare," Fallon said.
However the defence secretary's view that Britain's new 65,000 ton aircraft carriers can provide amphibious duties was challenged by defence committee chairman, Julian Lewis who said: "There is no way that a Queen Elizabeth Class carrier can substitute for the capabilities of Albion or Bulwark as a landing platform."
A Ministry of Defence spokesman said: "We can categorically confirm that there has been no engagement with either Chile or Brazil in respect of Type 23 Frigates or the two landing platform dock ships."