UK defence chiefs 'may cut Royal Marines by 1,000' in cost-saving review
There are concerns that defence savings could put the UK at risk.
British military chiefs are weighing up various options to make significant savings in defence spending including reducing the Royal Marines by 1,000, it has been reported.
Also being considered is scrapping at least one amphibious assault ship, holding off on the acquisition of F35 jets and retiring a fleet of C130 aircraft, the Times reported.
Chief of the defence staff, Air Chief Marshal Sir Stuart Peach and defence department's permanent secretary Stephen Lovegrove will consider the cost-cutting options as the government seeks to save £3bn a year over 10 years.
Reducing the size of the 6,640-strong marines could save around £50m a year and mean more money for the Navy which is said to have a shortfall of around £300m.
An army source told the Times: "There are no sacred cows", with another military source telling the paper: "It is about affordability."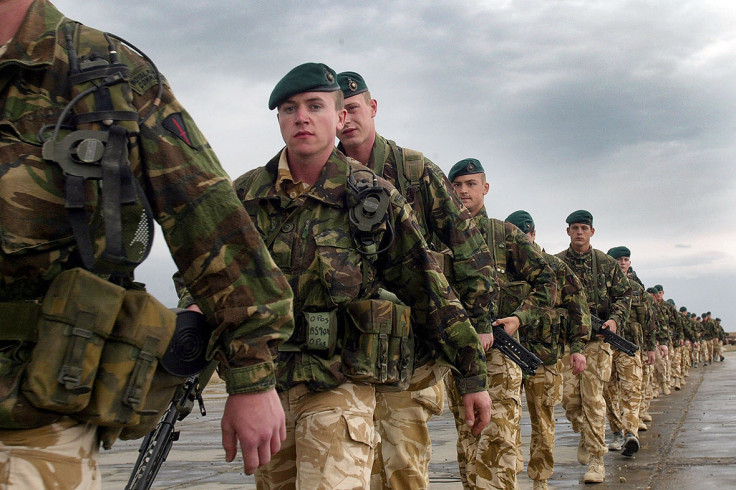 A final decision has not yet been made and there will be a mini-defence review due on 28 November. The proposed cuts to the UK's have raised concerns, especially among former officers.
The 2010 Strategic Defence and Security Review saw the Navy lose about 4,000 personnel. Julian Lewis, the chairman of the House of Commons defence committee, said earlier in September that the government's commitment to spend 2% of the budget on defence was too low.
General Sir Richard Barrons, a former commander, said in July that there should be a public debate with top brass and ministers over the state of the Britain's military.
"There are potential risks to our homeland and our vital interests abroad that we cannot address with our capability," he said.
A spokeswoman for the MoD said: "In the face of ever-changing threats, we are contributing to the review of national security capabilities and looking at how we best spend our rising defence budget to support that."
© Copyright IBTimes 2023. All rights reserved.