His latest film, Arrival, hasn't even, er, arrived in cinemas yet but Bradford Young has already lined up the next project that he's going to be working on and it's safe to say, it'll likely be as big a blockbuster as his previous title. The 39-year-old, who worked on the Oscar-winning biopic Selma, is set to be cinematographer on Star Wars' upcoming spin-off-turned-prequel centred around a young Han Solo.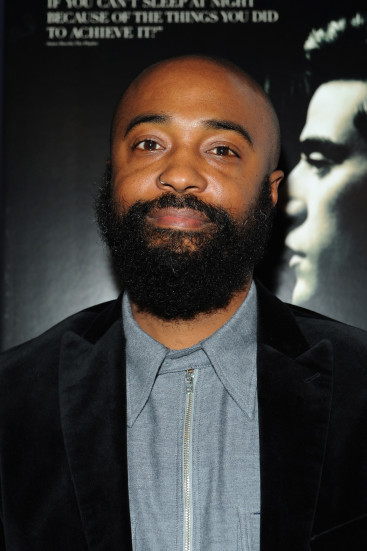 Co-director Chris Miller confirmed the news yesterday (22 September), when he retweeted a story by The Film Stage suggesting Young was joining the project, on his personal Twitter page. Alongside the story, the film-maker wrote: "Very excited."
As it stands, Alden Ehrenreich is the only actor locked into the movie, with the Hail Caesar! star on board to play the titular hero made famous by Harrison Ford in the originals. While the plot is understandably unknown, concept artist Iain McCaig told Star Wars News Net back in June that the film's script is "by far the best Star Wars script, and one of the best scripts period, that [he had] have ever read."
Back in March, Disney CEO Bob Iger also confirmed that Chewbacca will appear in the movie. Will fans finally see how the unlikely yet iconic duo met?
While Young may not be a name you instantly recognise, you're likely to have seen his work if you're an avid cinemagoer. Over the last few years, he has worked on films such as Ain't Them Bodies Saints starring Casey Affleck and Rooney Mara, A Most Violent Year with Jessica Chastain and Oscar Isaac and Oscar-winning biopic Selma with David Oyelowo.
Disney's currently untitled Han Solo Star Wars anthology film is scheduled to reach big screens in the US on 25 May 2018. Fortunately, fans of the entire franchise won't have to wait that long to get their space-opera fix however as Rogue One: A Star Wars Story hits both US and UK cinemas on 16 December 2016. Additionally, Star Wars: Episode VIII will be out on 15 December 2017.
For more entertainment news follow A-List on Twitter @Alistinsider