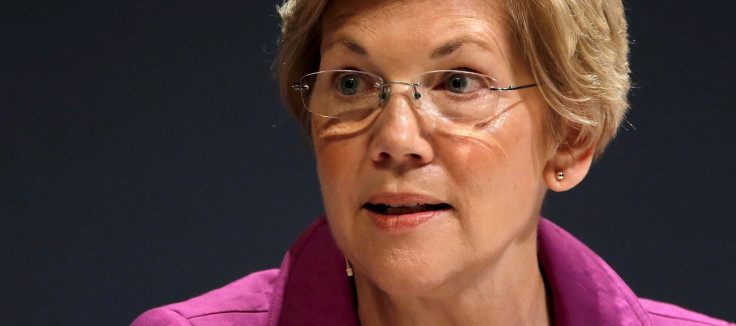 Elizabeth Warren, the Massachusetts senator who is the darling of progressive Democrats, is prepared to endorse presumptive Democratic nominee Hillary Clinton. Although Warren has shot down rumours that she would serve as Clinton's running mate, she has reportedly not ruled the possibility of a vice presidential run.
Sources familiar with Warren's thoughts about joining a Clinton ticket told Reuters that the senator has concerns about running and questions whether a two women team on the Democratic ticket would be the best move to defeat presumptive Republican nominee, Donald Trump. According to Reuters, Warren's advisors have been in constant contact with the Clinton campaign team.
Sources also said Warren is concerned that a position as vice president or one in the cabinet would diminish her ability to advance her progressive policies, such as addressing income inequality. However, adding Warren to the ticket could prove useful to Clinton's campaign in the quest to win over Sanders' supporters and energise those on the left.
The fierce Wall Street critic has reportedly played around with the possibility of being Clinton's running mate, but has not discussed it with the former secretary of state or anyone on her campaign. Warren has remained relatively neutral in the Democratic race, but has been outspoken in her criticisms of Trump.
One more than one occasion, Warren has launched attacks against the bombastic billionaire via his preferred platform: Twitter. In early June, 2016, Warren tweeted a photo of both Clinton and Sanders supporters with the caption: "This is what Democrats united to beat @realDonaldTrump look like. Get ready, Donald—we're coming." A look at the senator's Twitter page will provide a litany of criticisms against Trump.
Trump, in turn, has mocked Warren by calling her Pocahontas, in reference to her claims she has Native American ancestry. The former reality TV star has also called the senator "goofy" and claimed she has "done less in the US Senate than practically any other senator. All talk, no action!"