A senior Labour MP wants the UK to 'get honest' about post-Brexit migration
Exiting the EU Select Committee member and former shadow minister Pat McFadden spoke to IBTimes UK.
The UK government needs to get "honest" with voters about its immigration policies as Brexit talks begin, a senior Labour MP told IBTimes UK on Wednesday (5 March).
Pat McFadden, who sits on the influential Exiting the EU Select Committee, said ministers should drop the "tens of thousands" net migration target and explain why Britain needs non-EU and EU migrant workers.
"I'm aware that immigration was a very big issue during the referendum campaign," the former shadow minister said.
"But what I think you will see now is some adjustment in expectations because if you look at the numbers we currently have net migration of around about 300,000 a year. It's split roughly 50/50 between EU and non-EU immigration.
"For the government to reach its stated target of bringing that under 100,000 that would either mean cutting both by about two thirds or closing off all immigration from the EU – not a single person – plus cutting immigration from outside the EU by about a third. I doubt that either of those is going to happen."
McFadden added: "The government should be honest with the public and say that even if we have a new system we are going to continue to need immigration from both inside the EU and the rest of the world for how many years to come."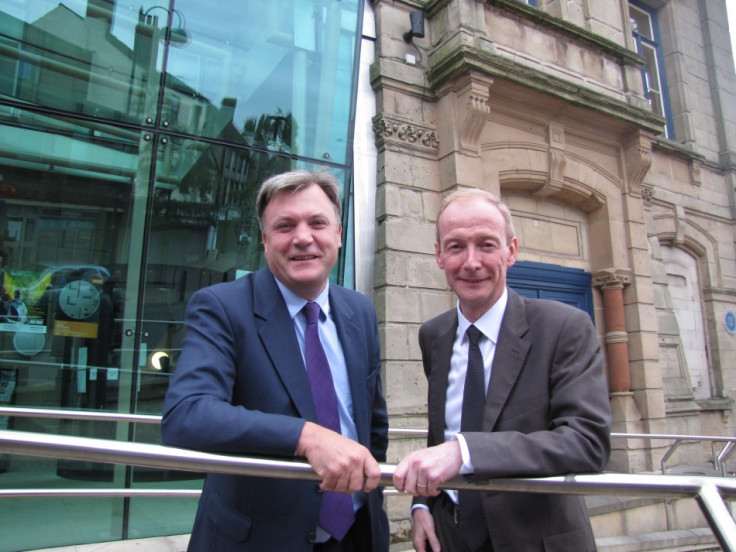 Pat McFadden pictured with Ed Balls
patmcfadden.com
As for Labour's Shadow Cabinet efforts on the migration issue, McFadden said it was up Jeremy Corbyn and his top team, including Shadow Home Secretary Diane Abbott.
"I'm a backbencher. I can only speak for what I do as a backbencher or as a member of the Brexit select committee. I'm not on the frontbench anymore," he said.
The comments come after Theresa May reportedly suggested free movement between the UK and EU could be extended past Brexit in 2019.
"It will be necessary for there to be a period of time when businesses and governments are adjusting systems and so forth, depending on the nature of the deal – but a period of time when that deal will be implemented," the prime minister said, according to the BBC.
Elsewhere, Brexit Secretary David Davis told a BBC One Question Time audience in March that immigration numbers may go up after the UK splits from the EU in 2019.
"I don't think that most people oppose migration – I think most people are in favour of migration so long as it's managed... I cannot imagine that the policy would be anything other than that which is in national interest," he said.
But UK voter concern about immigration (26%) was the third biggest issue behind the NHS (45%) and Brexit (51%) in March, according to Ipsos MORI. The Office for National Statistics (ONS) said net migration hit more than 273,000 in the year to September 2016, down 49,000 on the year before.
© Copyright IBTimes 2023. All rights reserved.