The British government has reportedly gone on an EU charm offensive to calm a potential diplomatic row over future security co-operation.
Brexit Secretary David Davis is said to have spent all of Thursday (30 March) on the phone with European counterparts after Prime Minister Theresa May was accused of "blackmailing" the bloc.
The charge was levelled after her letter to EU Council President Donald Tusk triggering Article 50 seemed to imply that any failure for Britain and the EU to reach an agreement on its future trading relationship could lead to lessened intelligence and counterterrorism collaboration.
Politicians in mainland Europe reacted furiously to the notion, which was seen as using security as a bargaining chip, potentially putting lives at risk.
However, Davis is said to have reassured EU politicians that the letter was not intended to be a threat – merely a realistic possibility of what may happen if a deal is not agreed.
Positive and constructive tone
One politician who spoke to Davis on Thursday but asked to remain anonymous told the Guardian: "Overall, the tone was much more positive and constructive.
"I think the passage about security was a statement of fact, not a threat. There was no linking security to securing a free trade deal."
In spite of Davis's attempts to calm the waters, some politicians said it was inappropriate to even mention security issues in the hope of getting better trade deals.
Guy Verhofstadt, the European parliament's Brexit coordinator, told the Guardian: "A big mistake that we could make from both sides is to start with launching threats to each other.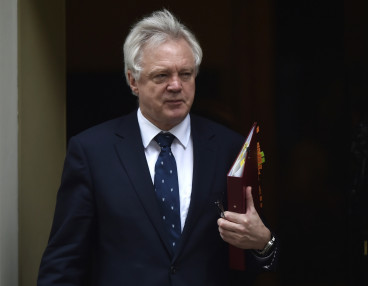 "I find the letter of Mrs May very constructive, generally, but there is also one threat in it, in saying: 'Look, we want also to cooperate with you on security issues in our common fight against terrorism but you have to give us a good deal on trade and economy.'
"It doesn't work like that. You cannot use, or abuse, I should say, the security of citizens to have a good deal on something else."
Bargaining chip?
Sergei Stanishev, former Bulgarian prime minister and president of the party of European Socialists in the European parliament, added: "I am concerned about the tone of Theresa May's notification letter.
"She seems to suggest that she wants security cooperation to be a bargaining chip. Nobody should endanger British or European lives just to try and get the upper hand in a political process.
"Europe's governments will not be blackmailed into making special concessions on economic issues by such thinly veiled threats.
"All of Europe, including the UK, is safer because of the close cooperation between us on security and defence issues. This ongoing cooperation is vital for the safety of our citizens and none of us want Brexit to threaten it."