Senior Oxfam staff 'paid Haiti quake survivors to take part in orgies' and some may have been underage
Concerns were raised that some of the prostitutes were under age.
Roland van Hauwermeiren, Oxfam's Haiti director resigned without disciplinary action.
A report by the charity said there had been a 'culture of impunity'.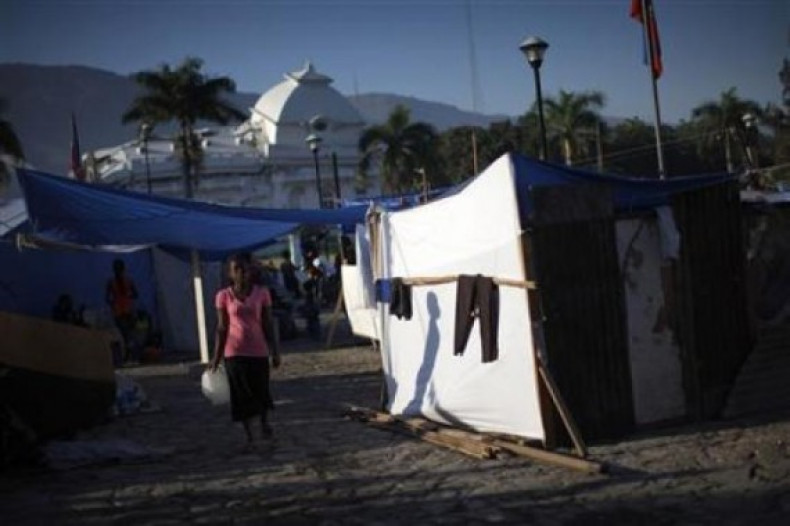 Senior figures at Oxfam helping rebuild after the devastating earthquake in 2010 reportedly paid local prostitutes to take part in orgies, some of whom may have been underage.
In the wake of the quake that killed 220,000, injured 300,000 and left 1.5 million homeless, a confidential report by the charity found that some staff in the besieged Caribbean nation acted in a "culture of impunity".
The Times reported that the charity, which is the UK's fifth biggest, allowed three men to resign and fired four others for gross misconduct following an internal probe in 2011 into sexual exploitation, bullying and intimidation.
Oxfam's country director in Haiti, Roland van Hauwermeiren, 68, admitted using prostitutes at the villa rented for him by the charity and was allowed a "phased and dignified exit" because a high profile sacking would have "potentially serious implications" for the charity, the report said.
One source claimed to have seen footage of a "full-on Caligula orgy" with girls in Oxfam T-shirts although this did not form a part of the 2011 report by the charity which did state that "it cannot be ruled out that any of the prostitutes were under-aged".
The age of consent in Haiti is 18 and prostitution is illegal. Oxfam's code of conduct bans paying for sex.
The Charity Commission told the Times it did not get the final investigation report and it had asked Oxfam to "provide us with assurance that it has learnt lessons from past incidents and is taking all necessary steps to ensure risks are minimised".
The charity said in a statement: "Oxfam treats any allegation of misconduct extremely seriously. As soon as we became aware of a range of allegations including of sexual misconduct in Haiti in 2011 we launched an internal investigation.
"The investigation was announced publicly and staff members were suspended pending the outcome." It said claims under-age girls may have been involved "were not proven".