"Digital curtains" for devices in people's homes has been unveiled by security firm F-Secure, designed to provide online privacy and protect against hackers. Sense is the Finnish firm's first piece of hardware, coming after more than 27 years of developing cybersecurity software.
"Sense is like digital curtains for your digital home," Samu Konttinen said at the Slush startup conference in Helsinki on Wednesday (11 November). "Just like actual curtains, you need to be able to pull them down to protect your privacy.
"Criminals are constantly developing new ways of turning people's technology against them and security solutions need to evolve to meet this challenge. Sense is an entirely new, more holistic way for us to provide security – it protects your living space, not just your devices."
A typical family home is predicted to contain more than 500 smart devices by 2022, according to research in 2014 by Gartner, as the smart home undertakes a "dramatic evolution" over the next decade.
"Consumers are likely to have concerns over data usage, security and privacy," Gartner's report stated, recognising some devices in the smart home will perform vital functions such as health monitoring.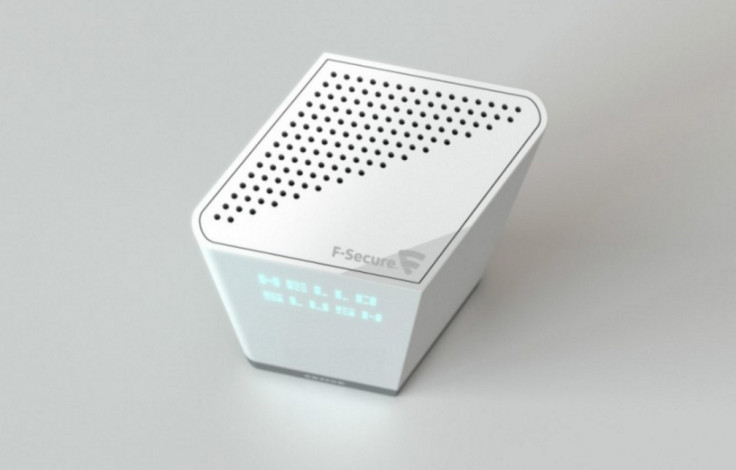 Konttinen claimed all smart devices that make up the smart home are vulnerable to hacking, citing examples ranging from WiFi-enabled baby monitors to smart locks. Once a hacker has breached one of these devices, it is possible to access online banking details, social media accounts and other personal information through the WiFi network.
"Privacy is a very important topic for all of us, and nothing is more private than your home," Konttinen said. "Sense offers full protection to a digital home. It is the one and only security solution you'll ever need. It will replace everything that is used today and do so much more."
Sense works by creating a secure network for connected devices that can then be monitored by its integrated artificial intelligence. Threats are blocked based on their reputation and behaviours, meaning they are "sensed" instead of scanned.
It also works with devices outside of the home, such as smartphones and tablets, with no limit to the number of devices that can be connected to the network. Currently available for pre-order in European countries for €99, Sense will launch in spring 2016.