A satellite that will be used to monitor climate change across the globe will be launched into space on Thursday night.
The European Space Agency's Sentinel-1A satellite will lift off from Europe's Spaceport in French Guiana at 21.02 GMT on 3 April.
The satellite is the first of two missions being launched by the ESA to take images of the land and oceans with a highly precise radar.
With these images, scientists will be able to observe the planet regardless of weather. They will be used for decades in the European Earth observation project.
The ESA said final simulation training has taken place ahead of lift-off, with the mission control team receiving live signals from the satellite through an "umbilical connection" to be disconnected just before launch.
Sentinel-1A will take off in a Russian Soyuz launcher and will reach an altitude of about 693km. ESA researchers believe they will receive the first signals about 25 minutes after it reaches its destination.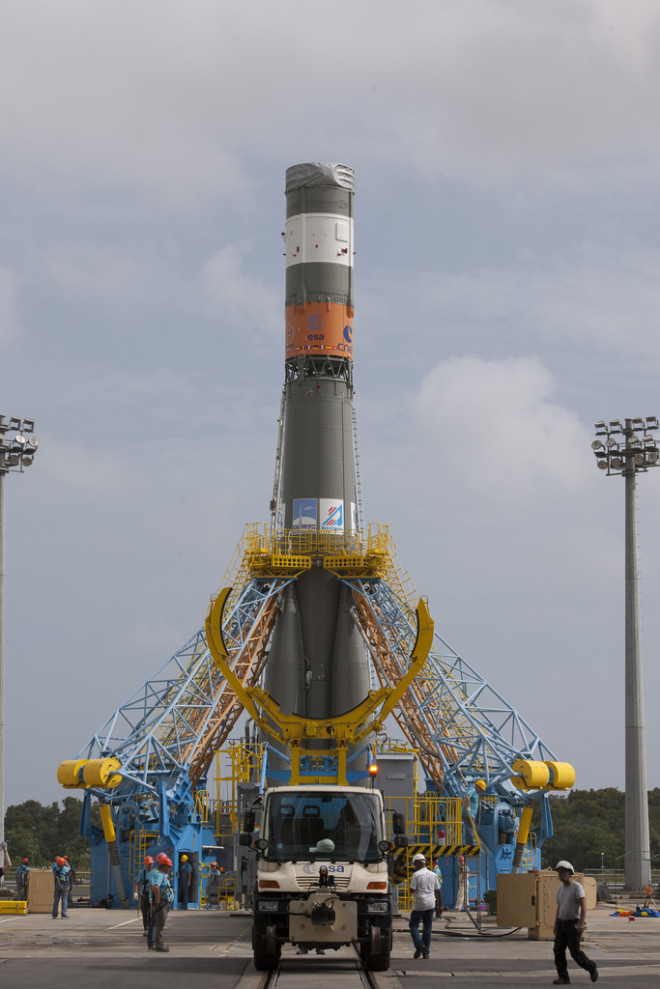 According to The Telegraph, the multi-billion pound Copernicus European Earth Observation Project will be looking at sea ice, floods, earthquakes and man-made incidents such as oil spills.
In a statement, the ESA said: "Thursday's launch will also mark a new era in Earth observation for operational applications. As meteorological satellites provide routine observations for weather forecasting, the Sentinel missions will feed environmental services through Europe's Copernicus programme.
"This first Sentinel satellite carries an advanced radar to scan Earth's surface in all weather conditions and regardless of whether it is day or night.
"It will be used to care for many aspects of our environment, from detecting and tracking oil spills and mapping sea ice to monitoring movement in land surfaces and mapping changes in the way land is used.
"It will also play a crucial role in providing timely information to help respond to natural disasters and help humanitarian efforts."