Uefa has charged the Serbian Football Association with improper conduct, Serbian fans with racial abuse and the English FA with failing to control players over the controversial Under-21 European Championship 2013 play-off match in Krusevac.
The racial abuse charge centres on allegations by England defender Danny Rose that he was subject to monkey chants throughout the match. The Tottenham Hotspur full-back also claimed he was pelted with stones sporadically through the game
The English FA is facing charges of improper conduct of players after a post-match brawl between both sets of players and management, which was highlighted in a report from a Uefa delegate and referee Huseyin Gocek.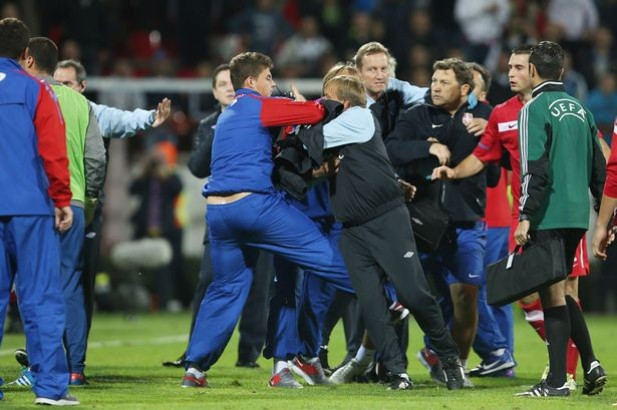 "Uefa has opened disciplinary proceedings against both the Football Association of Serbia (FSS) and England's Football Association (FA) following a number of incidents during and after England's 1-0 win over Serbia in the 2013 UEFA European Under-21 Championship play-off second leg at the Mladost stadium in Krusevac," a statement read.
"Regarding alleged racist chanting, Uefa will instigate proceedings against the FSS over the misconduct of their supporters during and at the end of the match. Proceedings will also be instigated against the FSS for the improper conduct of the Serbia players at the end of the game.
"Uefa will also commence proceedings against the FA for the improper conduct of the England players at the end of the match.
"These cases will be discussed on the occasion of the next ordinary hearing of the Uefa Control and Disciplinary Body on 22 November."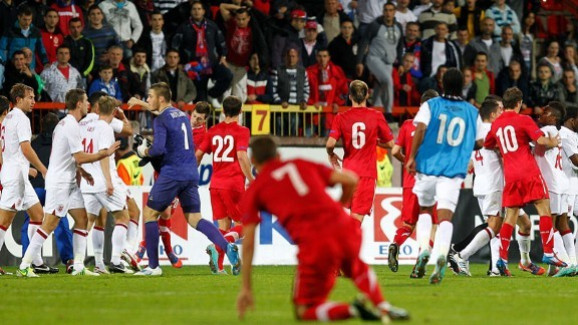 In reply to a confirmation from Under-21 coach Stuart Pearce that an official complaint of racial abuse had been submitted to Uefa, the Serbian FA denied that such abuse had taken place during the game. England won the match 1-0 through Connor Wickham's late goal.
The SFA labelled Rose's behaviour, which saw him sent off for dissent after kicking the ball away in protest at the abuse he received, as "inappropriate, unsportsmanlike and vulgar".
"FA of Serbia absolutely refutes and denies that there were any occurrences of racism before and during the match at the stadium," the Serbian association said.
"Making [a] connection between the seen incident - a fight between members of the two teams - and racism has absolutely no grounds and we consider it to be a total malevolence."