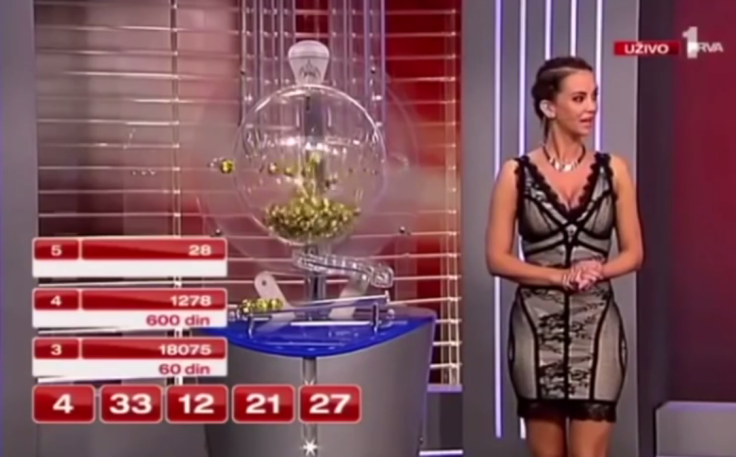 The head of the Serbian lottery has stepped down amid allegations that the organisers rigged the prize draw after an on-screen graphic was seen to appear before a winning number was announced.
Aleksandar Vulovic was forced to resign from his post after the lottery draw Državna lutrija Srbije broadcast on Serbian national broadcaster TV Uživo-Srbija on Tuesday (28 July) became the subject of a criminal investigation.
Following what appeared to be a normal draw of the first three numbers (4, 33 and 12), suspicions were raised as number 21 was displayed on the screen instead of number 27, the fourth number to be taken out of the machine. After that, the ball with the number 21 was drawn out as the fifth number in a row.
After an uncomfortable silence from the female presenter of the national television show the number 27 then reappeared on the screen, but in a multiple of four.
Vulovic said an employee had mistakenly typed 21 and not 27 but insisted that he had resigned out of "moral obligation" prior to an investigation into the mix-up.
The Higher Public Prosecutor's Office in Belgrade has now ordered the police to gather information and establish the facts about the draw.
It said it wanted an investigation into "the potential criminal responsibility and irregularities during the draw of the State Lottery of Serbia".
Police have questioned six people during an investigation into whether the winning prize draw combination of the Serbian lottery had been arranged in advance of the television broadcast. They have seized computers and lottery equipment and said employees may have to be questioned and undergo a lie detector test.
The Serbian lottery defended itself in a statement and said that "the draw was completely in accordance with the rules and the company abides by the law".
Serbian Prime Minister Aleksandar Vucic told a news conference: "If there was any criminal activity these people will answer to the law. The path to prison is very short."