Serena Williams opens up about race, body image and sexism in an interview with ex-boyfriend Common
Serena has confirmed her participation in the upcoming 2017 Australian Open.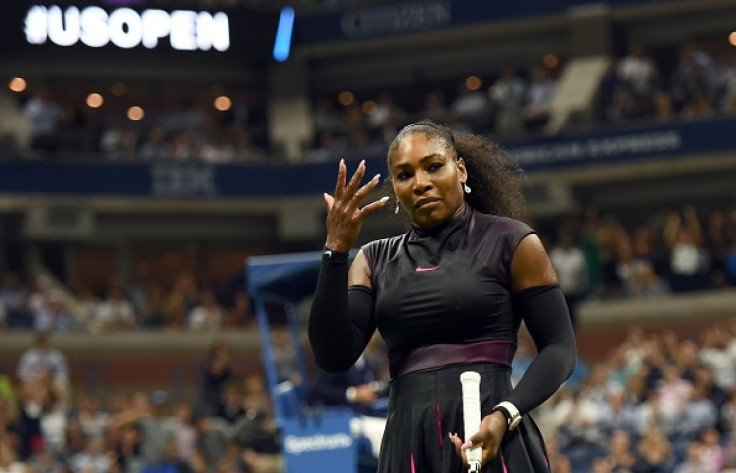 Tennis superstar Serena Williams is one of the greatest players to grace the sport, if not the greatest. The 22-time Grand Slam winner who is currently tied with German legend Steffi Graf for the most major wins in the open-era has always been confident of who she is and where she comes from.
In an hour long interview with her former boyfriend Common, the 35-year-old shared her feelings and experiences on racism, sexism, her opinion on success and why she struggled with body image issues early on in her career.
Talking about how being a black woman in a predominately white sport affected her, Williams claimed that though she knew she was different, she always had her sister Venus and family around her, hence she did not give too much importance to it.
"Where I was from we would train in Compton, and we would go to these parks and there's usually only white people that play tennis, you know? So for probably as long as I can remember, I've always been able to relate that I am black. I am different because of what I do. But I also had my family around and Venus was doing it too, and my other sisters were doing it," Serena said in the interview with ESPN, as quoted by Vibe.
"I do remember one time I was playing, and these kids came up behind me while we were practicing and I was probably like seven and they were calling me Blacky. Me and Venus, they were like, 'Blacky and Blacky.' I remember thinking, I really don't care and that's pretty crazy to think at that age," she added.
Williams, who was called the greatest player of all time by the legendary Chris Evert, also revealed that she suffered from body image issues, but it made her realise that it was her body that helped her win titles.
"There was a time where I didn't feel incredibly comfortable about my body, because I felt like I was too strong, and then I had to take a second and think, 'who says I'm too strong?' This body has enabled me to be the greatest player I can be and I'm not going to scrutinize that. This is great. I mean, this is amazing," she noted.
The American has not been in form in 2016 as various injuries caused her to underperform. A shoulder injury forced her to miss the Rogers Cup, while the same injury caused her to withdraw from the WTA World Tour Finals.
However, Williams has confirmed her participation in the Australian Open, the first major tournament of 2017.
© Copyright IBTimes 2023. All rights reserved.