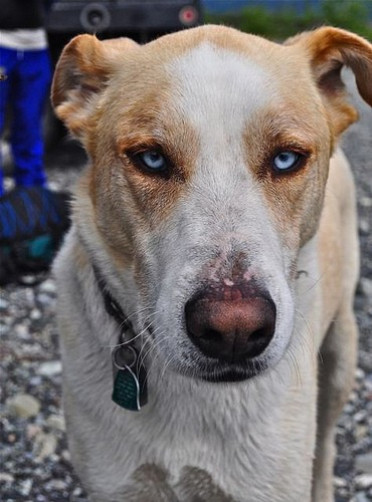 A serial killer of dogs is reportedly on the loose in the city of Ghaziabad, part of the Indian state of Uttar Pradesh, causing widespread concern among local residents.
According to a Mail Online report, the killer slays and mutilates the dogs and hangs them in trees for display. Carcasses have been found hanging from trees along a national highway near the Indirapuram district of the city, and local residents have reported seeing at least three different carcasses in the last week alone.
"I have seen a dog's carcass hanging from a tree almost every day during the last week. Twice, I saw them hanging by their limbs, while on other occasions, they were suspended by their neck," Indirapuram resident Mahesh Sharma.
However, the police have thus far refused to even register a case, with Ghaziabad's Senior Superintendent Nitin Tiwari claiming to have no information about the issue.
Indian politician and animal rights activist Maneka Gandhi has expressed shock over the incident and demanded immediate action from police.
"The police should investigate (the case) and arrest the person. We will take up the matter with the police," she said.
"We feel that there is a serial killer in the area. Today he is killing dogs; tomorrow he might kill humans. Locals are under fear and want the police to look for the person. We tried to seek help from the police but they denied," another concerned resident of the area, Ratna Pathak said.
According to the report, in addition to the police, even civic authorities seem to have been clueless. "I'm not aware of the issue" local health officer Dr RK Yadav said.
Animal cruelty is a non-cognisable offence, punishable up to five years under Indian Penal Code (IPC).