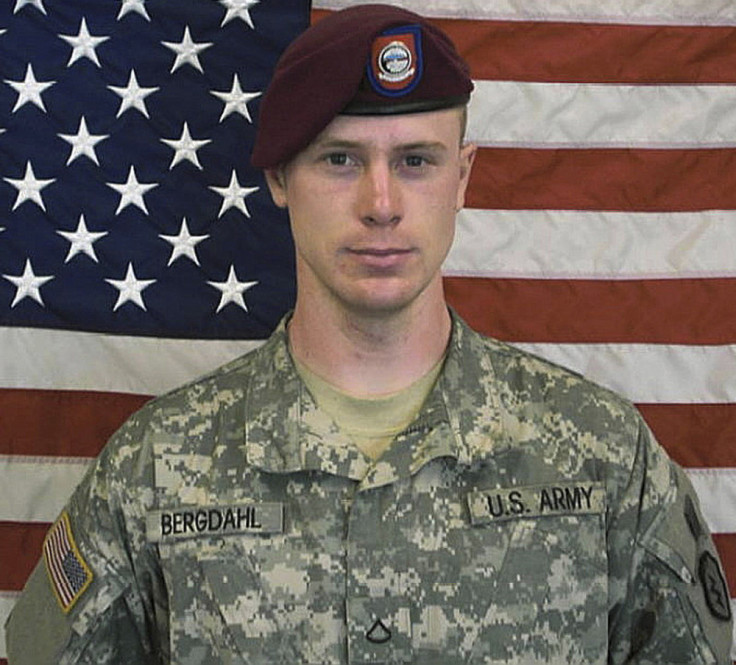 After months of speculation, the storyline for season two of the popular podcast Serial has reportedly been revealed. Narrator Sarah Koenig and her team are said to be focusing on the case of US army sergeant Bowe Bergdahl, who was captured by the Taliban after deciding to leave his base in Afghanistan in 2009.
Diverting from the complex case of Adnan Syed, who was convicted of murdering his girlfriend Hae Min Lee, Bergdahl was held as a prisoner for five years before being swapped in exchange for five Guantanamo Bay detainees, orchestrated by president Barack Obama in May 2014. Due to his decision to leave the US soldier camp, Bergdahl has been charged with one count of desertion and misbehaviour before the enemy and faces a life sentence.
According to Maxim, Koenig and at least one show producer were seen attending a preliminary hearing in Bergdahl's case at Fort Sam Houston in San Antonio, Texas, which was held to determine if he should be tried in a court martial. Also said to be present at the hearing was Mark Boal, who wrote Zero Dark Thirty and is reportedly working on a feature-length version of Bergdahl's story. Sources close to production have informed the publication that Boal's team has provided Serial with research material, which include taped interviews.
Two soldiers who were deployed to Afghanistan with Bergdahl claim to have been interviewed by Serial producers but neither seem to be confident in Koenig's ability to report the story objectively. One told the publication: "Anyone who tries to benefit from Bowe's situation has little interest in the truth. What happened in 2009 is both troubling and politically incorrect... my concern is that the truth is being diluted by those looking to gain from Bowe's story."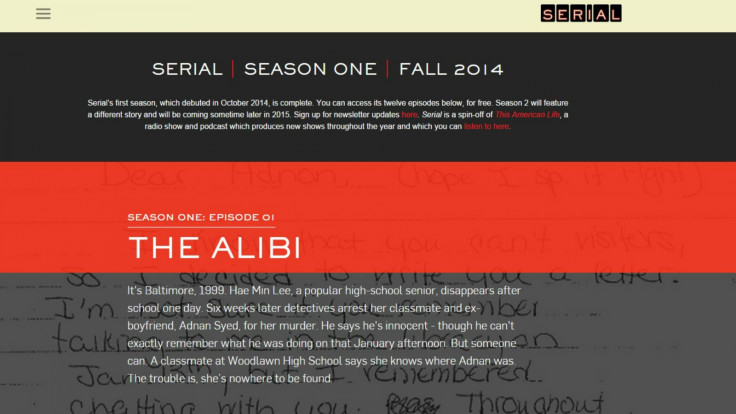 The other said: "I get it that Boal wants to make a movie and Serial is trying to make a nifty diorama for hipsters to marvel at, but I think it's the height of crassness for them to do this when it could potentially affect the legal proceedings... I assume it will be a great way to paint us as kooks and sore losers." Both soldiers requested that they remain anonymous.
The team working on Serial, which is an offshoot of This American Life, are keen to keep details under wraps. Production manager Emily Condon said in a statement: "We'd very much appreciate if fellow journalists would give us some room and not feel the need to attempt to dig into and try to figure out what you think we might be doing, especially since we're actively reporting stories, and having a bunch of wild speculation out there makes our job reporting harder.
"Doesn't feel very menschy [Yiddish slang for 'upstanding']. In any case, here's what I can tell you: The Serial staff is currently working on several things simultaneously: Season two, Season three, and some other podcast projects. For now we're not talking publicly about anything that we're working on."
Season one of Serial was an unexpected success, becoming the most popular podcast in history with more than 68 million downloads. Due to the overwhelming attention, Syed was granted an appeal in his murder conviction, something which is extremely rare for a person serving a life sentence. Since being accused of the 1999 murder his ex-girlfriend, Syed has maintained his innocence and his case is still being covered weekly by spin-off podcast Undisclosed.
Serial is expected to return with season two in autumn 2015 and it has already been renewed for season three, set to debut early in 2016.