Dozens of Jewish settlers barricaded themselves into an an illegally-built carpentry workshop in a West Bank settlement in an attempt to prevent the Israeli military from demolishing it.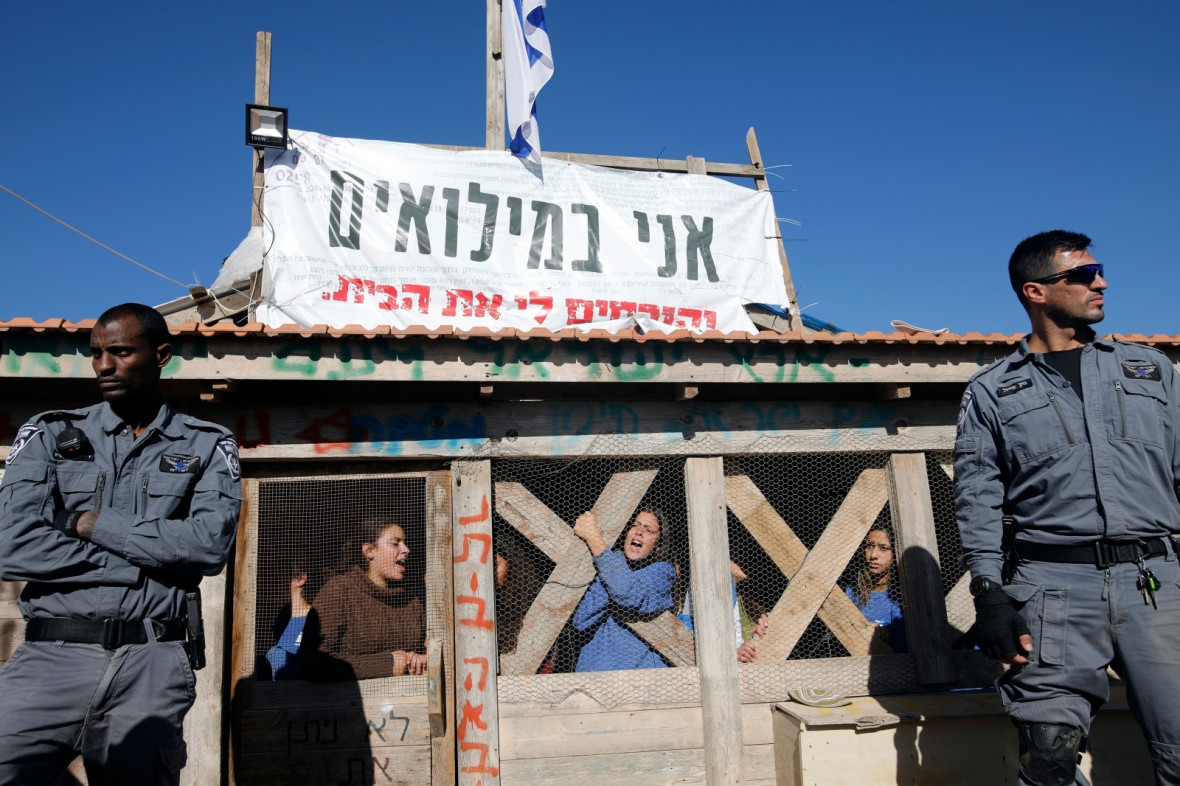 The settlers in Elazar in Gush Etzion, in the southern West Bank, linked arms and chanted slogans as the military prepared to tear down the structure. The military was acting according to government directives, after the Supreme Court ruled that the building was among 17 that were built illegally on private Palestinian property and had to be torn down. Such court rulings are relatively common.
Members of the Israeli border police removed settlers one by one from the illegally-built structure, then began demolishing it.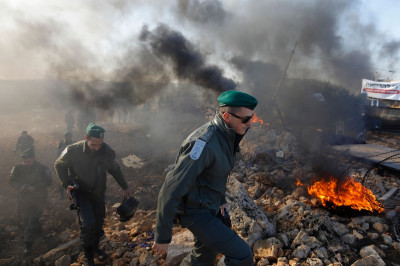 Israel captured the West Bank, along with East Jerusalem, in the 1967 war. About 600,000 settlers currently live there. Most of the international community considers them to be either illegal or illegitimate. Israel disagrees, citing historical and political links to the land – which the Palestinians also assert – as well as security interests.
Palestinians want to establish a state in the West Bank and in the Gaza Strip, which Israeli forces and settlers left in 2005, with East Jerusalem as its capital.