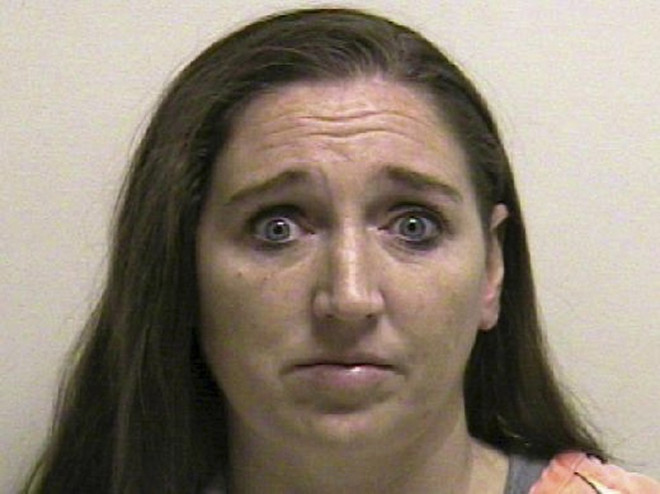 A Utah woman is accused of murdering six of her own babies after their bodies were discovered in cardboard boxes in a garage at her former home.
Megan Huntsman, 39, is suspected of killing the babies between 1996 and 2006.
Seven babies were found by police at the Pleasant Grove property. Huntsman has been charged with six counts of murder but it remains unclear why she has not been charged with the seventh murder.
Police were called to the property after Huntsman's ex-husband, Darren West, discovered one of the dead babies on Saturday while clearing out the garage.
West, who is believed to be the father of the murdered babies, is not being treated as a suspect.
Police spokesman Michael Roberts said: "We don't believe he had any knowledge of the situation."
He said his officers got "more and more shocked each box they opened".
When asked how it was possible that West had no idea his former wife had seven children, Roberts added: "That's the million-dollar question. Amazing."
The bodies have been sent to a Utah medical examiner to determine the cause of the deaths.
DNA samples were also taken from Huntsman and her husband to confirm their identity as parents.
Neighbours said Huntsman's three older daughters, aged 13 to 20, still live in the house.
West and his family issued a statement on Sunday night saying they were "in a state of shock and confusion".
Neighbour Kathie Hawker said: "This has just blown us away." Huntsman once babysat her grandchildren. "It makes us so sad, we want to cry," she added.
West had recently been released after being in prison on drug-related charges.